If you have the need for a large vehicle that can seat seven, but don't have a budget big enough to cover a new Mahindra Xylo or Toyota Innova, here are some options that you can look at in the used car market.
A seven-seater would suit those kind of buyers who want space for seven. There are petrol options too, but they are mainly suitable for in-city use, while a diesel 7-seater MUV would be better for multi-purpose use, both in the city and for long-distance trips.
The trouble is, most of these seven-seater MUVs are often used only by commercial cab operators and it's tough getting a private car. And almost all of them have good resale value, despite having clocked a higher number of kilometres.
Looking through CarToq's database of used car listings, we did find a few good choices that you could consider if you had a budget of Rs. 5 lakh. The listings we looked at are not more than seven years old and are of vehicles that have not run over 50,000 km, although that's not really a believable figure especially with MUVs – which often do lots of long trips. Also read: Checklist for buying a used Mahindra Scorpio
Here's what we found.
Maruti Eeco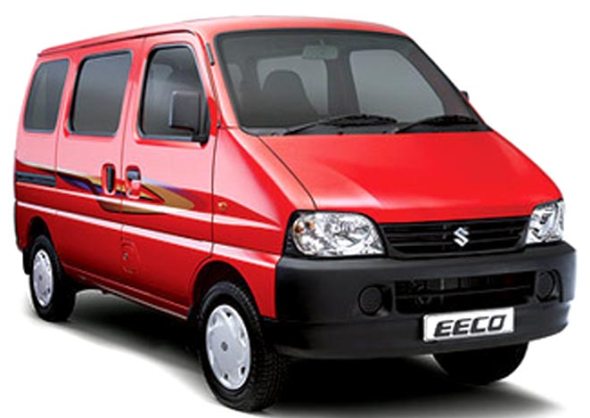 This is an absolute budget vehicle which can seat seven. It comes with a five-seater (CNG option) and seven seater (petrol only) option. It is powered by a 1.2 litre petrol engine putting out 80 bhp of power with a five-speed manual transmission. It has air-conditioning, but no power steering. The Maruti Eeco, 7-seater, costs Rs. 3.25 lakh (non-AC) ex-showroom Delhi. In the used-car market, we've found 2011 model Maruti Eeco vans going for Rs. 2.25 lakh up to Rs. 2.75 lakh, across three cities – Mumbai, Delhi and Bangalore. Also read: Maruti Eeco road test
Mahindra Bolero
Another versatile vehicle that you could pick up for under Rs. 5 lakh and is quite rugged is the Mahindra Bolero. It is powered by a 2.5 litre 63 bhp diesel engine that is quite rugged and reasonably fuel efficient at about 13 kmpl. Don't expect this vehicle to be refined, but it will do its job of carrying seven people satisfactorily, although the last two seats are side facing jump seats and relatively uncomfortable.
A new Mahindra Bolero is priced between Rs. 6.76 lakh to Rs. 7.45 lakh ex-showroom. We found examples in the used car market of a 2007 model, done 43,000 km going for Rs. 3.60 lakh. We also found a 2009 model Bolero SLX listed at Rs. 4.90 lakh, but with nearly 50,000 km on the odometer. Also read: Mahindra Bolero pros and cons – should you buy one?
Tata Sumo
The Tata Sumo is actually a very spacious people-mover, but that's about it. Fit and finish is not one of its strong points, but it is quite rugged and will do its job well. The Sumo is priced between Rs. 6.02 lakh and Rs. 7.35 lakh ex-showroom. It is a bare basic people mover with AC and power steering, but not much else. It comes with a 2-litre 90 bhp diesel engine with a fuel efficiency of about 12 kmpl. In the used car market we found 2008 models of Tata Sumo Grande listed at Rs. 5 lakh, while the regular Tata Sumo (2010 model) had an average price of between Rs. 3.9 lakh and Rs. 4.5 lakh across cities. Also read: Sumo Gold vs Bolero ZLX
Mahindra Scorpio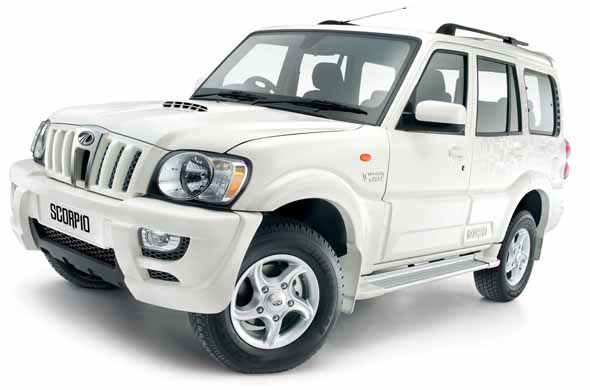 The Mahindra Scorpio has been around since 2002 and holds its resale value pretty well. However, there are a large number of vehicles available in the used car market. The new Scorpio is priced between Rs. 8.03 lakh to Rs. 12.56 lakh. It is now powered by a 2.2 litre engine, but the earlier Scorpios had a 2.6 litre diesel engine. Used examples from 2006 and 2007 can be found for between Rs. 4 lakh to Rs. 4.75 lakh. However, these do have a fair amount of mileage on their odometer, of over 80,000 km in most cases. Also read: Used car resale value – Scorpio vs Safari
Tata Safari
The Tata Safari has been around since 1998. Old Tata Safaris can be bought for as low as Rs. 1.5 lakh now. However, if you are looking for a Tata Safari that is less than seven years old, the average price in the used car market for a Tata Safari of 2008 model year is between Rs. 4.5 lakh and Rs. 4.75 lakh. This is the Tata Safari 3.0 Dicor variant which is a real work horse, and a good vehicle to buy. However, the jump seats in the last row are suitable only for short trips. Also read: Checklist for buying a used Tata Safari
All through the used car database compiled from Internet listings there are very few listings for Mahindra Xylo or Toyota Innova for below Rs. 5 lakh. The Innova holds its resale value quite well, while the Mahindra Xylo is relatively new and not many have seen their resale value drop to below Rs. 5 lakh yet, at least among private car users.