If you are looking for a good used car with a very tight budget of under Rs. 2 lakh, there are some good deals in the market of cars that are under 6 years old. Anything beyond that would be too old and would have problems in the long term with maintenance.
For this kind of a budget, you can get some popular hatchbacks that have been decently maintained, or you can also get some cars that have recently been discontinued in the market, and whose resale value has fallen significantly. Also read: Three great used sedans for Rs. 1.5 lakh
Here are some of the top four choices for used cars under Rs. 2 lakh.
Hatchbacks
If you are looking for a used hatchback under Rs. 2 lakh, the Maruti Alto, Maruti Wagon-R, and Hyundai Santro figure prominently on the list.
Maruti Wagon-R
If you are looking for a used car under Rs. 2 lakh, the Maruti Wagon-R would be a good choice. You will get a 2006 model Wagon R with about 50,000 km – 60,000 km on the odometer for between Rs. 1.75 lakh and Rs. 2 lakh depending on the condition of the car.
The 2006 model was subsequently replaced in 2008 by a newer design and newer headlamps, but with the same 4-cylinder 1.1 litre petrol engine that put out 64 bhp of power and 84 Nm of torque, with a five-speed manual transmission. This engine was what the Wagon-R was originally launched with. The headlamps are square shaped and boxy and tail-lamps are slimmer. The car is relatively trouble-free, but do remember to ask for a full service record. Spares are easily available in the market.
Hyundai Santro
The Hyundai Santro that was available in 2006 is still available today and hence the car has a pretty good resale value. A 2006-2007 model Santro with between 60,000 km – 70,000 km on the odometer has an asking price of Rs. 2 lakh and above depending on the car's condition.
The Hyundai Santro is a fairly spacious hatchback with a tall-boy design allowing for a good driving position and good visibility. It is a good first-car to own as it is easy to maintain and spares are also easy to procure. The Santro is powered by a 1.1 litre 4-cylinder engine that puts out 63 bhp of power with a slick shifting five-speed manual transmission. If you are lucky, you can also get a four-speed automatic variant (which was discontinued later), but it is a fuel guzzler.
Sedans
For a Rs. 2 lakh price point there are also some good sedans that you can pick up that are about 6 years old. These include discontinued cars such as the Maruti Baleno, Maruti Esteem and also a currently produced car – the Hyundai Accent.
Maruti Baleno
The Maruti Baleno would probably be the largest car your tight budget can fetch you. It is a proper mid-size sedan with a peppy 1.6 litre petrol engine, putting out 91 bhp of power.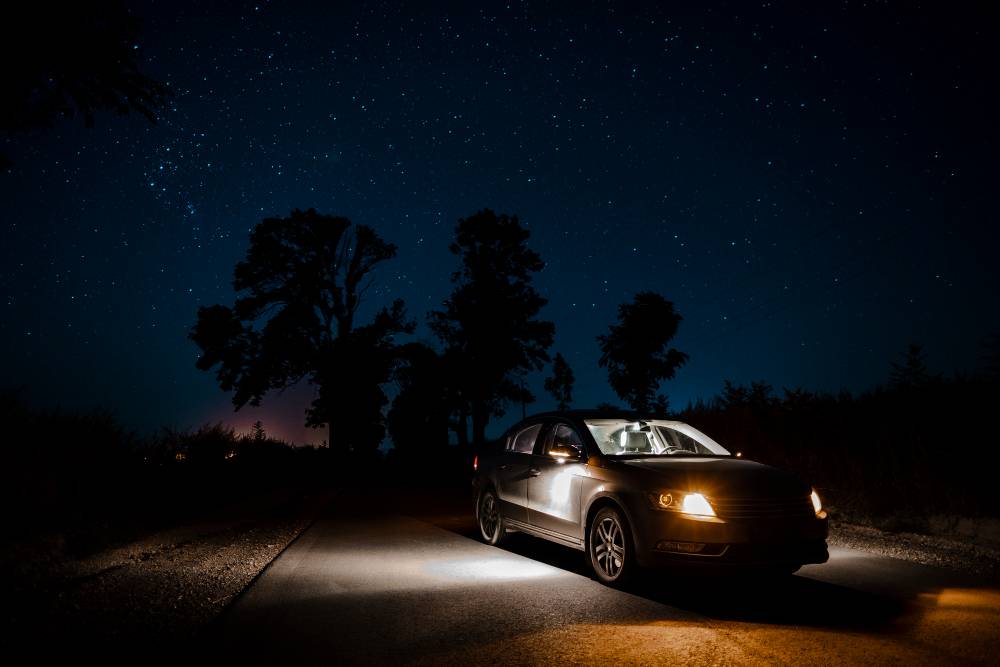 Sparingly used examples can be got for about Rs. 2 lakh or lower, as the car's resale value plummeted after it was discontinued in 2007 to be replaced by the Maruti SX4. Spare parts for the Baleno will continue to be available from Maruti till 2017, and in the open market thereafter. The Baleno is a good car to drive and is spacious in the rear seat as well. Many Balenos are picked up by enthusiasts as they lend themselves to modifications quite well.
Maruti Esteem
If you want a car that has fewer kilometres on the odometer but is a sedan, you can look at picking up an Esteem.
The Esteem was discontinued in 2007 as well, just before it was replaced by the Maruti Swift Dzire in 2008. The Esteem is not very spacious, but given its light body and peppy 1.3 litre fuel-efficient petrol engine, it is a favourite with drivers.
Prices of the Esteem have dropped quite a bit and you can even get one for just about Rs. 1.5 lakh. Spares for the Esteem are easily available in the market. It is a good first car to own as well, if you are just starting out, but don't want a hatchback.
Hyundai Accent
The Hyundai Accent is the only car that is currently in production among these sedans, but can be bought for under Rs. 2 lakh. However, be prepared to get a car that has over 80,000 km on the odometer at this price, as the resale value of the Accent is quite good.
A new Accent would cost you over Rs. 5.6 lakh today (for the base variant), and the company also offers CNG-kitted cars. The Accent comes with a 1.5 litre petrol engine putting out 94 bhp of power, but there are some diesel models also available. But these are likely to have seen really high usage.
A Hyundai Accent would provide you with better peace of mind as spares are easily available and maintenance cost is not that high. Even if the car is discontinued over the next few years, spares will continue to be available for 10 years from the time it is discontinued, making it a good buy.
Also read: How to buy a good used hatchback under Rs. 3 lakh
Share your thoughts on which of these would be your choice under Rs. 2 lakh.