Honda City: Know the car
On sale since 1998, the Honda City has been one of the oldest selling car models in India. Into its 4th generation, the City is due for a complete makever and Honda might showcase the 5th generation model at the 2020 Auto Expo.
The Honda City single handedly created the C segment market and ruled it for years to come. Even today, it gives a tough fight to the lower priced Maruti Ciaz in terms of monthly sales. Since 1998, Honda has updated the City with an all-new generation model every five years. This also means the current model, the 4th generation one, is due for a replacement.
The City started its life as a performance sedan and moved on to the role of providing a good mix of comfort, space and driving pleasure over the years. Today, it offers the highest brand recall in the segment and enjoys a premium over its rivals.
The Honda City currently retails from Rs 9.8 lakh onwards for the petrol line-up and Rs 11.1 lakh onwards for the diesel range. This makes it the most expensive C segment sedan in India.
Brief history of Honda City in India
The first generation model was launched in 1998 in two engine options of 1.3 petrol and 1.5 petrol. Known for its performance and unmatched dynamics, Honda added a VTEC variant that offered even more thrills.
The second generation model, launched in 2003, was a complete departure and focused more on comfort, space and fuel efficiency. It was offered with an optional automatic transmission and continued to sell in good numbers.
The 3rd generation model got launched in 2008. This model offered best of both the worlds in terms of driving pleasure, comfort and features.
Another five years later, in Jan 2014, Honda launched the 4th generation or the current model and introduced a diesel engine for the first time. Minor updates in the past few years, with a major one in 2017, have kept the model alive and kicking. A 1.5-litre diesel and 1.5-lite petrol are on offer with the latter available with an optional CVT automatic.
New Honda City car: Typical buyer profile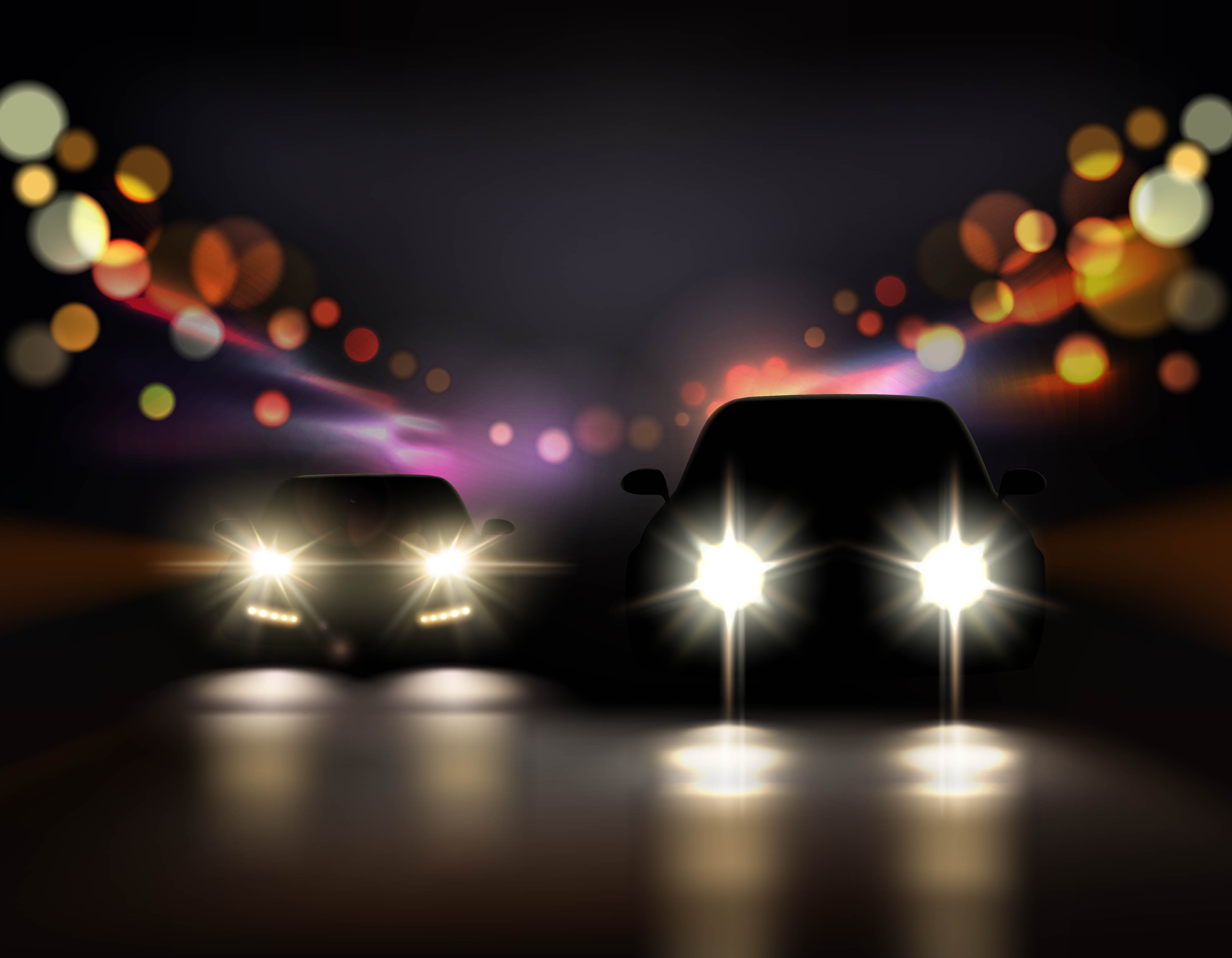 In the first few years of sale, the Honda City was one of the most expensive locally produced vehicles in India. It was a sedan that consumers looked forward to purchasing some day and when they did, it was seen as a milestone in their life and upped their social status.
Today, the Honda City continues to enjoy the best brand recall in the segment in terms of its premium appeal. It is a hit with consumers in metro cities, specially the younger and corporate crowd. Rear seat space and comfort also makes it a very good chauffeur driven vehicle. The City is also an automatic upgrade for most Brio and Amaze customers once they complete 3-4 years of ownership.
Used Honda City car: Typical buyer profile
The Honda City is an aspirational car in India and so is a used City. It is an upgrade that small car users want to accomplish and this helps them step into a prestigious sedan segment, leveling the playing field with their peers and even seniors. No matter used or new, a Honda City does command street cred as compared to other sedans.
A used Honda City is also ideal for someone looking at chauffeur-driven car for weekdays. The rear seat comfort is best in business. A used diesel Honda City is preferred for those who are looking at extremely low running costs without sacrificing on the plus points spoken above
Key positives: Honda City
The Honda City is known to offer a very good balance when it comes to various needs by a typical consumer. It's an easy-to-drive car with light controls and peppy engines. Further, space and comfort is top notch, feature list is impressive (including a sunroof) and the boot, at 510 litres, is among the largest in the segment.
The diesel model, sold from 2013 onwards, offers a torquey drive with exceptional fuel economy figures. The petrol CVT delivers a fuss-free driving experience while the manual model is a hoot to drive for enthusiasts.
Key negatives: Honda City
Build quality of the Honda City has gone down over the years. The earlier models of the fourth generation City do suffer from various issues which we will discuss below.
Though there is ample leg / knee room at the back, headroom is limited. Handing is neutral but not to the liking of driving enthusiasts. Likewise, it misses out on the solid build of its European rivals, the diesel motor is noisy and the petrol engine is weak on low-end punch which is essential for city commutes. The low ground clearance means even mild speed-breakers will hit the underbelly if driving with a full load of passengers (for very careful drivers, this is not an issue). And finally the price – the Honda City commands of a premium of Rs 2-3 lakh over its immediate rivals like the Maruti Ciaz.
The ideal Honda City used car one can buy
Ideally, it is best to look out for the current generation model that was launched in Jan 2014. As this fourth generation model has been on sale for over five years now, finding a used one for as low as Rs 4.5 lakh is possible.
In 2017, the same model got a refresh and if you have a larger budget, that of a premium hatchback, you can opt for this facelift edition of the current Honda City. Such used examples are easily available for Rs 6.5 lakh.
A used third generation Honda City ain't a bad deal as well. However, in metro cities, most of these examples come with aftermarket CNG kits and these should be avoided at all costs. Also, make sure the car has been serviced regularly at authorized workshops only as post purchase experience can throw up a lot of surprises in terms of maintenance costs.
Do note that a used Honda City diesel is only available on the current, fourth generation model. The City manages to hold its resale value nicely but good bargaining skills will help you get the price down.
Buying newer and older used Honda City sedans
Given the popularity of the Honda City and the fact that it has been on sale for over 20 years, find a good used example isn't tough. However, you need to be keep a few things in mind.
The first generation model, sold till 2003, offered very good performance but at the cost of creature comforts and safety. Needless to say, if you do come across one, chances are, it would have run a lot of miles. So it's best to skip this one.
The second generation Honda City (2003-2008) sold in even higher numbers and the used car market is full of these. But again, our advice is to stay away from these until unless you have a budget of less than Rs 2 lakh.
The third and current (fourth) gen models are the ones recommended if you are looking for a used Honda City. Again, always insist on service history and avoid the ones that have after-market CNG kits installed.
Honda City used cars for the enthusiast buyer
The Honda City isn't an enthusiast's car in terms of driving dynamics. The first generation model however offered an optional VTEC variant that offered over 105 horses and was a hoot to drive for that era. However, it's hard to find a less used example. As this is the first generation, be prepared to wait for parts when replacements are needed.
The best bet would be to buy a post 2014 model of the current generation and put aside some money for after market parts. South East Asian market have ample products for upgrading the suspension, brakes and perfor-mance at a reasonable price. Stick to a manual and voila, you will have a sedan that offers comfort, space, brand value and goes like stink!
Current Deals
[sc name="Buying Guide" ]
Buying Advice
As discussed earlier, its best to leave out used Honda City examples from the first two generations. The best bet is to put your money on the current model that went on sale from Jan 2013.
This model however wasn't completely trouble free. This includes twitching behaviour at higher speeds, poor headlamp throw, rattles from the body, water leakage among other issues.
If possible, avoid cars sold from Jan 2014 till about mid 2014 as we are assuming Honda might have worked on improving the cars post customer complaints.
Apart from this, most used Honda City examples suffer from underbody damage due to low clearance.
Used Honda City sedan: Typical maintenance issues and problems explained
1. Twitching at higher speeds can be due to various reasons. This includes a faulty steering rack or steering column joint and even improper alignment of wheels. So when you take a used Honda City for a spin, try using roads with less traffic so that you can drive the car at higher speeds and keep an eye on this problem.
2. The only way to overcome weak headlamps is by changing over to after-market bulbs from companies like Philips. These have the same wattage but the difference in illumination is huge.
3. Rattles and squeaks are something owners will have to live with. This is also true for improper panel gaps. Do ensure during the test drive, you go over bad or broken roads and try to make out noises from within and outside the car. A thorough inspection and tightening of nuts and bolts at a workshop might take care of this but only to an extent.
4. If you see signs of water leakage in a used Honda City, the way out is by changing the door beadings.
5. Some cars have also reported of faulty and noisy alternator belts. When you start the car, if you hear a sharp grinding noise from under the hood, it will probably have to do with alternator belt that needs a replacement.
6. Certain service centers might not do a good job. Always check with other Honda City owners in your city about the authorised service centers in your area to figure out which does a good job.
Used Honda City Service Costs
This is a premium brand and yet the cost of service thankfully isn't too high. For example, if you buy a used Honda City that needs a routine service at 50,000km, you would be spending just Rs 3,500 for a petrol model and less than Rs 5,000 for a diesel one (official Honda figures).
Likewise, the major service at 1 lac km will cost just over Rs 7000 for a petrol City and less than Rs 10,000 for a diesel one. These are official charges that you will need to pay at an authorized Honda workshop.
In terms of spares, it a bag of mixed beans. While an alternate belt or door beadings are not expensive, a new steering rack or column will set you back by a huge amount, including that of labour charges.
Used Honda City: Expected real world fuel economy
The Honda City comes with certified economy of 17.8 kmpl for the manual petrol, 17.9 kmpl for the CVT automatic and as much as 26 kmpl for the diesel manual version. These figures are for the latest fourth generation model.
In real world too, the City delivers good fuel economy. For a city like Delhi, if you end up using higher gears, a used Honda City petrol will deliver about 12-13 kmpl while a diesel will do close to 20 kmpl.
Maintenance and service tips for Honda City used car
Honda now offers service cost transparency by displaying what you will pay for various service intervals for the Honda City. This can be seen on their website and allows buyers of used Honda City from the 3rd and current generation to understand the actual maintenance costs. As we see, routine maintenance isn't too high and hence we recommend you to stick to official Honda workshops in case you opt for a used Honda City.
Used Honda City sedan: What to avoid
The first two generation models are old now and can be avoided if you want a hassle-free ownership experience. The earlier units of the fourth generation, launched in January 2014 can also be ignored as these had minor niggles which can lead to frustration over a period of time.
Ideally, if you are planning to buy a new compact sedan or a premium hatchback and have a budget of Rs 6-7 lakh, pick a 3 year old less used Honda City. In this budget, you can get a manual petrol, an automatic CVT and even a diesel variant. Most options will still be under company's extended warranty.
Our recommendations
All the models sold from Jan 2014 look similar. A minor update came in 2017 but a used Honda City that is 2 years old will demand a high price. Hence, we say, stick to a 2014 or a 2015 used example.
For a 2015 Honda City that has run less and is in pristine condition, you will end up paying less than Rs 5 lakh, that too for a diesel one that has low running costs.
What Alternatives
The Honda City's chief rival in the market of C segment sedans is the Maruti Ciaz. The latter has a lower sticker price which means if you opt for a used Maruti Ciaz, you will end up saving money over a similar spec used Honda City. For example a diesel Ciaz that is 3 years old can be had for almost Rs 5 lakh post negotiations. See here for our comprehensive Buyers' Guide for Used Maruti Ciaz.
A used Hyundai Verna is another alternative to a used Honda City. However, do note that the rear seat comfort or space isn't in the same league. That said, the 1.6 diesel of the Verna excels in performance and smoothness. Like the Ciaz, a used Verna too can be had in a lesser amount than a similar spec used Honda City. Expect to pay Rs 5 lakh for a three year old Verna.
The C segment market has other used options like the Skoda Rapid, Volkswagen Vento and the Toyota Yaris. All these have sold in less numbers and hence their resale value is extremely poor.