Honda Jazz: Know the car!
The Jazz is Honda's only hatchback on sale in India and this competes in the premium end of the small car market. Rivaling cars like the Maruti Baleno and the Hyundai i20, the Jazz offers sedan like space while retaining strong points of a typical Japanese car including practicality. It has been on sale in India since June 2009 and current prices start at Rs 7.45 lakh, which is marginally more than its launch price of Rs 6.9 lakh in 2009. Do note that over the years, Honda worked hard to slash the pricing in order to keep the value quotient high. The car is into its second generation here in India and is offered in both fuel types with a CVT automatic being optional with the petrol motor. The Jazz is known to offer a good mix of space, ease of driving and Honda's brand appeal.
Brief history of the Honda Jazz in India
The Jazz made its Indian debut in June 2009 and came with a petrol only motor. Over the years, Honda worked hard to keep the value quotient high and hence a couple of price cuts were announced on the way. Special editions were also launched every few months : Select edition in March 2010, Jazz X in Aug 2010 and so on.
An updated model came to showrooms in Aug 2011 while the current gen model was launched in July 2015. This is also when a diesel motor was added to the model. Aug 2017 saw the introduction of the privilege edition before a minor update in July 2018. The latest edition came in Feb 2019 in the form of the Exclusive edition. Do note that today, the Jazz is not sold in a base or a feature stripped trim. This is deliberate, keeping in mind its 'premium' tag.
Honda Jazz hatchback: Typical New Car Buyer Profile
The Jazz is aimed at a middle age, micro family man who seeks to own a large car without having the hassles of high maintenance cost or compromising on ease of driving. Such buyers seek a good brand appeal, easy daily driving (CVT) and lower running costs (diesel motor). The Jazz also looks premium enough to give the buyer a high social status.
The Jazz might be a hatchback but has equal or more space than most compact sedans and this also means, it is a hit with the fairer sex who want space for their daily needs, once a month outing and weekend shopping sprees with close friends. Vibrant colours also tilt the scales in favour of Jazz's.
Honda Jazz hatchback: Typical Used Car Buyer Profile
A used Honda Jazz is aimed at those who want to own a big car at the price of a new small one. Given the average demand for the Jazz in the market, depreciation is poor and this allows a consumer to own a 3-4 year old model at the price of a new entry level small hatchback.
The Jazz also fits the bill for those who want space and practicality without owning a sedan. The CVT auto is best for those youngsters who want a fuss free urban car while the frugal diesel ensures extremely low daily running costs. And given its chic design, a used Jazz will also suit female buyers who are on a budget.
Key positives of the Honda Jazz
One of the biggest plus points about the Jazz is the space on offer. This car can put to shame compact sedans when it comes to space for five adults. Ditto for the boot space which at 354 litres is among the largest in the segment. Next, the cabin is very airy and has ample practical touches which makes it so good for daily runs. We love the diesel motor for its torque and frugal nature with Jazz clocking 20 kmpl even on city runs. The CVT automatic petrol excels in urban runs with no lag in performance. The ride and handling is also neutral while the light steering and other controls make it a very good city vehicle. Finally, the Jazz looks good enough, even in the company of newer rivals.
Key negatives of the Honda Jazz
The diesel motor remains noisy and cars such as the Baleno diesel and i20 diesel fare better in this area. Likewise, the petrol manual suffers from poor low-end punch which means frequent gear shifts at lower speeds. And while the suspension is comfortable for broken roads, the Jazz isn't an enthusiast's delight when it comes to handling abilities. In terms of features, there are a few things missing such as rear ac vents, adjustable rear headrests, automatic headlamps, projector lamps and a sunroof. If we may add further, poor market demand also means resale value remains low.
The Ideal Used Honda Jazz You Can Buy
Ideally, if you are in the market for a used Jazz, you should be looking at the current generation model that came post July 2015. This model can be had for about Rs 4 lakh post negotiations which is what you pay for a new entry-level small hatchback. Do note that both petrol and diesel models are available and the choice should boil down to your monthly usage. An automatic CVT is hard to find but if you do, pick it up instantly!
Buying Older and Newer Used Honda Jazz hatchback
The earlier models of Jazz, sold before July 2015, are easily available in the used car market but truth be told, they do look dated. However, if you are on a tight budget of less than Rs 3 lakh, these are you best bet.
The middle age models of 2015-2017 are the best picks in terms of value though the market also has a few current year Honda Jazz models available.
Honda Jazz: Right or wrong for enthusiasts?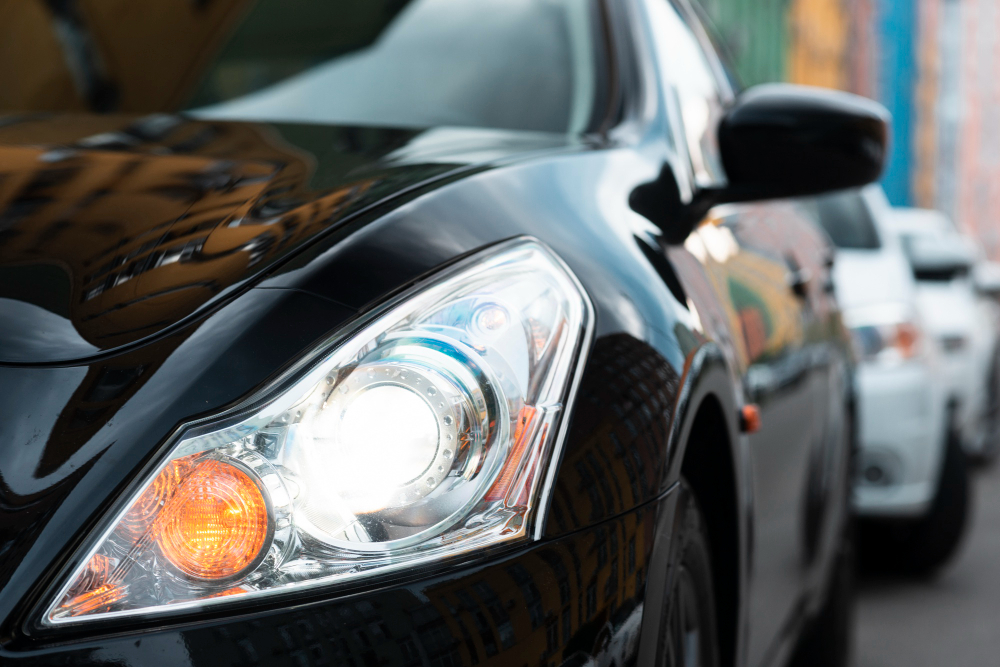 The Honda Jazz is an all-rounder and not an enthusiast's tool that would bring a smile on your face. If you want thrills, look at the Baleno RS or the Polo GT models.
Current Deals
[sc name="Buying Guide" ]
Buying Advice
What you should be aware of, and typical problems for a used Honda Jazz
The Honda Jazz is largely a trouble-free car and there are no reports of major issues. That said, as is the case with most Honda cars, there have been recall to rectify the Airbag issue. Honda has a special page on its website wherein you can enter the car's VIN number to see if it's part of the recall. Some customers have reported issues with suspension and slight judders in the CVT auto 'box.
When you take the car out for a spin, make sure you drive over broken roads to understand how the suspension behaves. Keep a check on ab-sorption abilities and noise levels. If it's an automatic version that you are driving, make sure the take-off from a standstill is smooth without any judders or vibrations.
And contrary to common perception, part replacement of Honda cars isn't as expensive as it used to be.
Maintenance and Service Tips for Honda Jazz
Regular service costs of the Honda Jazz aren't too high. The same is listed on their website and here is a quick look at scheduled maintenance cost of the petrol and diesel models respectively:
40,000km: 5596 / 7750
50,000km: 3223 / 4519
60,000km: 6116 / 8663
As you can see, if you do buy a pre-owned Honda Jazz, regular servicing cost will not be burning a hole in your pocket. In terms of the typical problems of suspension issues, depending on the wear and tear, you will have to spend anywhere from Rs 2,000 to Rs 10,000 on sorting out this issue.
Honda Jazz: Expected Real-World Fuel Economy
The ARAI certified economy of the manual and auto versions of the petrol Jazz stands at 18.3 and 19 kmpl respectively. Yes, the Jazz petrol isn't as fuel efficient as its rivals which means you can expect about 12-13 kmpl in city runs provided you end up using the higher gears.
The diesel model however is extremely frugal, returning an easy 18-20 kmpl inside city limits if you use the higher gears. Out on open roads, at speeds of 85-90 km/h, the Jazz diesel will do over 25 kmpl very easily.
Expected Service Costs for a Used Honda Jazz
If you are purchasing a used 2016 Honda Jazz, chances are, it will still be under warranty. Hence, stick to authorised workshops. This is even more true in case you wish to extended the warranty to five years. As we have seen above, regular servicing isn't too costly either.
Used Honda Jazz: What to Avoid
The older Jazz models, sold before July 2015, can be ignored as they are from the previous generation and look dated compared with modern day cars.
The Ideal Used Jazz You  Can Buy
Ideally, a post July 2015 model, that has 30,000-50,000 km on the odometer, is a great pick when it comes to a used Honda Jazz. Those seeking an automatic should look at the CVT Petrol as it offers hassle free driving. If you a lot of monthly usage, opt for a diesel as it offers excellent fuel economy.
Our Recommendations
The post July 2015 models came with dual Airbags as standard on all variants. ABS was also a standard fitment on all diesel and CVT trims. Hence, the post July 2015 models are to pick when it comes to safety.
Expect to pay about Rs 4 lakh for a petrol and Rs 4.5 lakh for a used diesel model that is about 3-4 years old. This is the final price you should be paying post final negotiations.
Alternatives to the Honda Jazz
A used Hyundai i20 is a good alternative to a used Honda Jazz. The i20 offers a sleeker design, better diesel NVH levels and a higher resale value.
The second alternative to a used Honda Jazz is a used Maruti Baleno. Offering almost as much space, the Baleno has more features, better resale and better overall CVT-petrol performance
For those looking at thrills, a used Volkswagen Polo is the pick. It has less cabin space but the GT TDI or the GT TSI models make up by offering better performance and dynamics.