Hyundai verna: Know the car
Hyundai's best-selling sedan in India is the Verna. Into its third generation, the Verna competes in the C segment of sedans. This segment is ruled by the Honda City and the Maruti Ciaz but given the performance, features and comfort on offer, the Verna manages to outsell some of the other rivals like the Volkswagen Vento and Skoda Rapid.
Today, it is sold with a total of four engine options with automatic being of-fered with both petrol and diesel engines. Prices start at Rs 8.1 lakh and extend all the way to Rs 14 lakh. The Hyundai Verna is popular for its design, cabin quality, comfort, features and excellent performance from the larger 1.6 motors. A major shortcoming is the rear seat space that is bettered by the likes of the Maruti Ciaz and the Honda City.
Brief History of the Hyundai Verna in India
The Verna brand name made its India debut in November 2006. This model was sold until 2011 but on the way, got major updates on the way in the form of the SX model in April 2007 and a facelift model in Feb 2009 that also saw the introduction of an automatic.
In May 2011, Hyundai launched the all-new 2nd generation model. It went on to make records for the company in terms of sales and came with four engine and two transmission options. More variants were added in Nov'13, CX model in Feb'14.
In Feb'15, the fluidic Verna, a major update, came out. More features were added in Jan'16 before the company rolled out the current model in Aug'17.
The current model got lower priced 1400CC variants in Jan'18 while an anniversary edition was launched in Sep'18.
Hyundai Verna: Typical New Car Buyer Profile
A new Hyundai Verna is aimed at various buyer profiles. Those looking at graduating from a hatchback and need a proper sedan, one that offers features and performance, look to the Verna. These are upper-middle classes with micro family. Then there are those who are looking for a diesel sedan with ample performance and an automatic without having to worry about long-term maintenance or poor re-sale value.
The smaller engine versions that are considerably cheaper puts the car on young professionals' radar.
Who is the typical used Hyundai Verna buyer?
A used Hyundai Verna attracts buyers of brand new premium hatchbacks and compact sedans. Those with a limited budget of Rs 7-8 lakh get an opportunity to rise up the ladder in the society. This amount is enough to get a fully loaded, less-used Hyundai Verna.
If the budget is even lower, that of a mid-size hatchback, buyers can easily find pre-owned used Hyundai Vernas that are 4-5 years old.
Given the performance and features on offer, a used Hyundai Verna is also exciting enough for young enthusiasts and millennials.
Key positives of a used Hyundai Verna
There is no denying the fact that the current generation Hyundai Verna is a good-looking sedan. It looks contemporary and higher models get DRLs and striking looking alloy wheels. Cabin quality remains high and though space isn't its forte, this is a feature-loaded sedan with high levels of comfort. Features include upto 6 airbags, ventilated seats and a sunroof too.
And then there are the engines. Those on a budget can pick the smaller 1.4 units, which are frugal too. The larger 1.6 engines are a hoot to drive and the diesel gets an optional 6-speed auto, something the Honda City and Maruti Ciaz lack.
Key negatives of used Hyundai Verna sedans
As we have said earlier, though the front seats are comfortable and spacious, space at the rear is less than the Honda City and the Maruti Ciaz. Next, steering and suspension set-up is geared towards comfort rather than grinning moments and this is where the Skoda Rapid and Volkswagen Vento fare better. Also, as the demand isn't too high in the market, resale value isn't as strong as that of the Ciaz or the City.
The ideal Hyundai Verna one can buy in the used car market
The Hyundai Verna got a major facelift for the previous generation in Feb'15 and ideally, avoid options older than this. This model looks nice and in terms of value, offers a good deal. If you want a diesel, it's better to spend extra and get the larger 1.6 motor. Likewise, the bigger 1.6 petrol is thirsty but offers very good torque and power and both city and highway runs.
The current generation model was launched in August 2017 and hence does carry a higher stricter price.
Buying Older and Newer Hyundai Verna Used Cars
The Hyundai Verna has been in the market for over 13 years, which means you can get hold of all the generation models. However, skip the first gen model that was sold till May 2011. It looks dated now and most examples have run a lot.
The second generation Verna is the most popular option in the used car market. It offers a good mix of design, cabin quality, features and the same levels of performance.
The third gen mode, the current one, is also available in the used car market but will demand a higher price. Its best to avoid this until unless you are okay with spending Rs 9-10 lakh on a used sedan.
Used Hyundai Verna sedans for enthusiast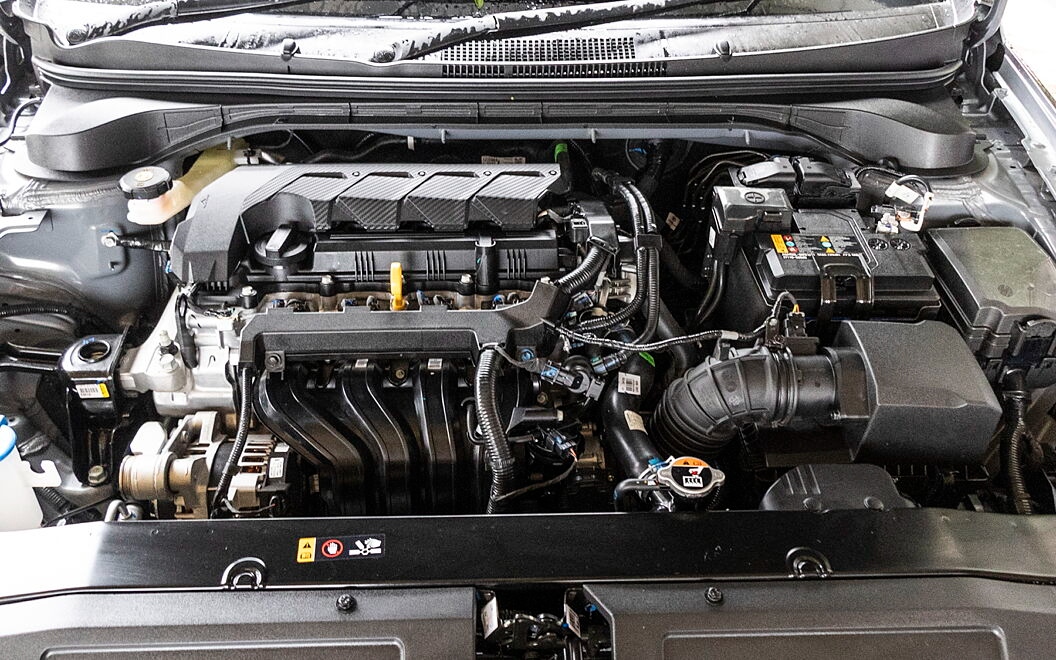 The Hyundai Verna's 1.6-litre diesel motor continues to offer terrific performance for the price. It offers 126 PS of power and 260 Nm of torque and these have remained segment best for years now. The gearbox is mated to 6-speed manual with an optional 6 speed auto. And with after market remaps available, the diesel Verna can easily break the 10-second barrier for the 0-100 km/h run. Best part? Maintenance wise, its not hard on the pocket either.
Used Hyundai Verna: Current Deals
[sc name="Buying Guide"]
Buying Advice
What you check, and typical problems for a used Hyundai Verna
Like its younger sibling, the Grand i10, a used Hyundai Verna is also a fairly reliable car with not much to talk about in terms of common issues or troublesome points. As is the case with such cars, do make sure you opt for one that has always been serviced at an authorized work.
In terms of things to watch out for, the rear suspension on earlier Vernas wasn't too sorted, the pre-Fluidic diesel models had issues with lack of acceleration at higher revs. Likewise, thanks to a soft rear suspension on the earlier models, check for under body damage due to lower ground clearance when loaded up.
Used Hyundai Verna: Typical Maintenance Issues and Problems Explained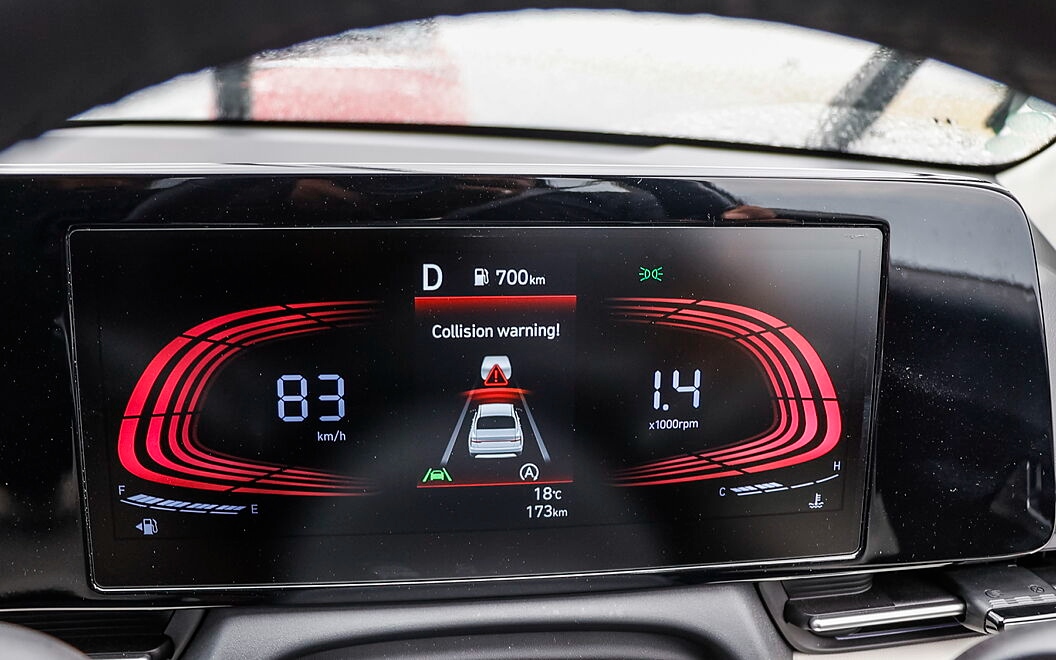 1. If you going for an older used Hyundai Verna, take the car for a spin while ensuring there are 4-5 passengers on board. If the rear bottoms out over undulations, it means you need to spend some money on new shock absorbers.
2. Lack of acceleration or 'hitting a wall' under flat out acceleration might be due to faulty sensors in the engine and can be expensive to repair. If the used Verna has this problem, skip it and move to another example.
3. The older Vernas were prone to underbody damage as the rear went too soft and down under full load. Check for underbody damage which can lead to rusting in the long run.
Expected Service Costs for a Used Hyundai Verna sedan
The good part is, routine maintenance of a used Hyundai Verna isn't too high. To give you a prospective, for the current Verna diesel 1.6, the 50,000 kilometer service will cost just Rs 4,835. For the 60,000km routine service, the same will go up to Rs 6,785. The petrol Hyundai Verna will be even cheaper to service.
Parts are not too costly either. The cost of replacement of one rear shock absorber is Rs 2106 including labour. Not bad at all.
Hyundai Verna Used Car: Real-world Fuel Economy
The Hyundai Verna diesel is a fairly economy car in terms of fuel economy. ARAI certified figures stand at as much as 24.75 for the 1.6 diesel manual and 21.02 kmpl for the automatic variant. Needless to say, its safe to expect a genuine 18-20 kmpl in city traffic for the 1.6 manual.
The petrol motors are thirsty but we aren't complaining as their deliver in terms of performance. The bigger 1.6 petrols come with ARAI rated economy of 17.7 kmpl and 15.92 kmpl for the automatic and manual versions respectively.
Maintenance and Service Tips for a Used Hyundai Verna
Hyundai's website clearly mentions the cost of service and parts for the Verna and this makes maintenance costs transparent to the customer. As we have said before, routine services aren't too expensive for a used Hyundai Verna and hence its better to stick to an authorized service work-shop. This is even more important if you are buying a used model that still has extended warranty cover on it.
Used Hyundai Verna: What to Avoid
Its best to avoid the first generation model, as they now look outdated, have less cabin space and feature list is poor. Most examples would have run a lot and in regions like NCR, diesel cars over 10 years are not allowed to be used. The real gems are the ones sold in the 2nd generation avatar and these are what you should be looking at.
Ideally, if you are planning to buy a used Hyundai Verna, opt for a model sold after Feb'15 which was termed as the Fluidic Verna. When you are spending so much on a used sedan, it makes all the more sense to invest into one that looks modern enough with features and comfort to boast of. Most Hyundai Vernas sold are in the higher spec SX trim and its better to leave out the smaller capacity 1.4 engine variants due to lack of performance.
Our recommendations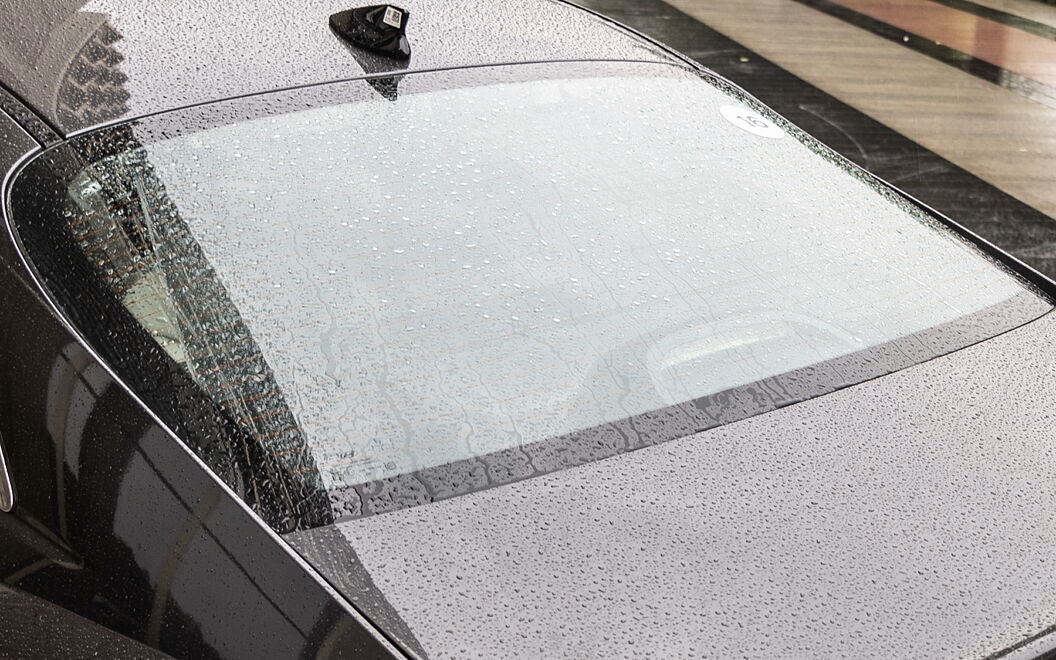 A used 2015-2016 Hyundai Verna with less than 50,000km is the safest bet in our opinion. Hyundai provides an optional 5-year extended warranty on all its cars and if you have an option for a used car that is still in cover, go for it.
For a 2015-2016 model that has run 40,000 to 50,000 km, post bargaining, look at closing the deal at about Rs 6 lakh for a petrol and under Rs 7 lakh for a diesel one, models being of the higher spec trims.
What Alternatives
The most popular alternative to a used Hyundai Verna is a used Maruti Ciaz (See Buyers' Guide in link). Both the cars have more or less the same resale value but the Ciaz ends up offering far more cabin space. This is ditto for the boot space too. Earlier models of the Ciaz also came in the S and RS versions and these did look very nice.
If you seek a higher brand recall, we say have a look at a used Honda City. It will demand a premium but is worth the extra money if you pocket allows for. More space, an easy going CVT-petrol and a very frugal diesel motor are some of the highlights. It also has the best in class rear seat comfort.
Other used sedans in the same price band include the Skoda Rapid and the Volkswagen Vento. Both these cars come with automatic options for both the fuel types and resale value is lower than that of the Verna. However, most owners report high maintenance cost in the long run.