Mahindra XUV500: Know the car
India's most premium indigenous product ever, Mahindra launched the XUV500 (pronounced as 5-double-o) in 2011, and created a new segment, that of sporty 7-seater family SUVs. The XUV500 went onto dominate the market for years to come and is also exported to various countries. Mahindra has been using modified XUV500s in the domestic rally championships successfully.
Mahindra XUV500: Car Summary
The Mahindra XUV500 is available with both petrol and diesel engines with automatic being the only option on the former and both auto and manual being available on the latter. Rising competition however has dented the sales of this product and Mahindra needs to act fast to get a proper second generation model out soon.
Brief history of the Mahindra XUV500
The first generation version was launched in 2011 and was offered with a 2.2-litre diesel unit. Only two variants, W6 and W8 were rolled out with AWD (all-wheel drive) on the latter as an option. In 2013, Mahindra launched a cheaper W4 version. However, this first batch of XUVs pro-duced from 2011-2013 were plagued with numerous issues.
The first update of the XUV500 was launched in 2015 and the SUV re-ceived a major facelift. A new W9 version was added and optional automatic transmission was added to the line-up. Mahindra also started offering a petrol unit called the G AT. For a few months, Mahindra sold the XUV500 with a 1.99-litre diesel engine for NCR markets in order to avoid the ban on large capacity diesel engines.
The second major facelift came in 2018 and the version line-up was re-freshed completely. The same diesel engine was carried forward but with an extra dose of power. In 2019 this year, owing to stiff competition, Mahindra rolled out a new entry level variant called the W3.
Mahindra XUV500: Typical new car buyer profile
The XUV500 is aimed at various customer groups. Those looking at up-grading from a compact or a mid-size sedan and need space for five or more people occasionally usually end up looking at this vehicle.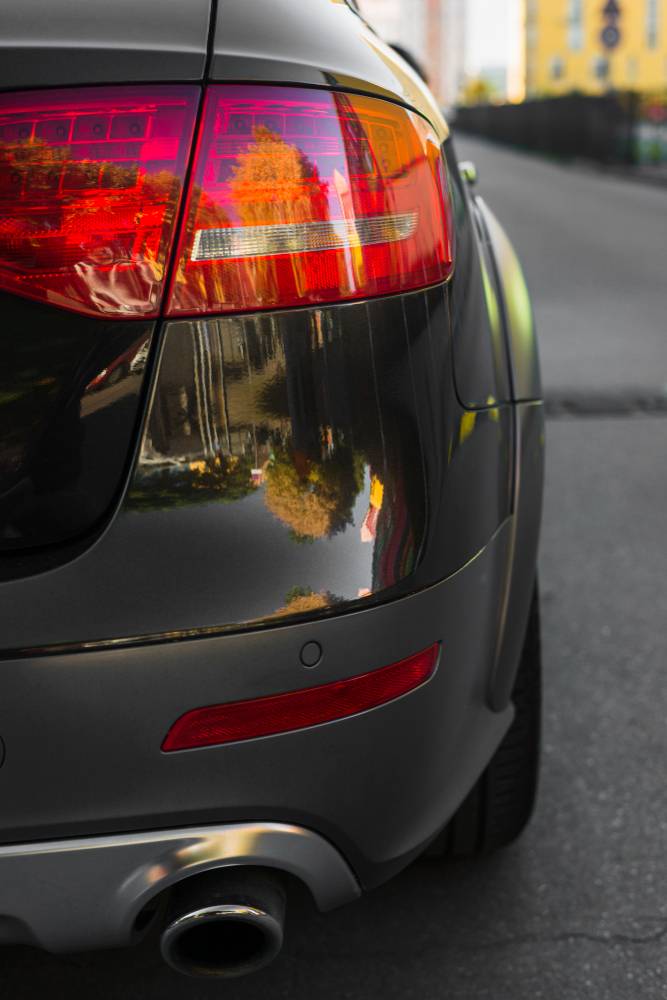 Likewise, the higher-ups in the corporate world, who want a large vehicle that provides comfort and a good brand image also have the XUV500 on their radar.
And then there are others who want to upgrade from their compact, sub 4 meter SUVs and need an additional row of seats for moving around with close ones during weekend trips or outings. The AWD version also ends up tempting enthusiasts who want a multi-tasking 7-seater.
Mahindra XUV500: Typical used car buyer profile
A used XUV500 satisfies a variety of buyers. Thanks to generous dimensions, a very spacious 2nd row and an array of features, a variety of used car buyers can end up opting for this vehicle.
A used XUV500, given its low resale value, is a good upgrade for people with a budget of say Rs 6-10 lakh which is what will get them a new com-pact SUV. It is also a good option for individuals in the age group of 30-35 who want a large vehicle for their growing families. The availability of an automatic and ample features also gives used car buyers an option to own and experience a vehicle that can pamper them and their families alike.
Key positives of the Mahindra XUV500
The XUV500 is known for a lot of positives. Even 8 years down the line, it manages to offer a lot of street cred. It has generous dimensions and its design has aged well.
On the inside, space in the first two rows is excellent and this a USP for those looking at a family vehicle. As mentioned above, the feature list is extensive and this includes as many as 6 airbags, TPMS, leather interiors, touch-screen infotainment et al even in the first generation model. The later models came with powered driver's seat, sunroof, push button start to name a few.
The 2.2 -lite mHAWK engine is known for its reliable and punchy nature with the 6-speed 'box helping it deliver excellent fuel economy figures during highway drives. Mahindra's workshop network is also extensive which means help is available even in smaller towns.
Key negatives of the Mahindra XUV500
Though the vehicle is large on the outside, space in the 3rd row is tight and good only for kids or small adults for shorter distances. Likewise, with the last row up, boot space is negligible and good only for a couple of shoulder bags.
Body rattles and squeaks are common and so is suspension trouble. Regular servicing is expensive and the ride quality is nowhere as good as say the Tata Aria, Hexa and the Innova. The first generation models of the Mahindra XUV500 are prone to even more issues and should be completely avoided.
The ideal used Mahindra XUV500
It is safe to pick up a post-2015 model that got the first major facelift and offered even more features. The latest version, from 2018 onwards is even better with Mahindra claiming to have ironed out all issues and the engine has also gained an an extra dose of power.
Pros and Cons of older and newer Mahindra XUV500 used cars
Ideally, avoid the first batch of models that were sold from 2011-2013. The Internet is full of painful owner experiences and the most cars did suffer from teething issues.
The XUV500 has been on sale in India for 9 years now and finding one of your choice is easy. However, if you are from Delhi NCR, opt for one that isn't too old as current laws do not permit diesel cars that are over 10 years to operate in this region.
The mid-life versions sold between 2015-2018 are the most common examples that are available in the market as of now. Interestingly, majority of new XUV500 buyers opt for the higher variants which means there is a probability of having a higher set of features on offer when you buy a used XUV500.
Petrol-powered XUV500 are hard to find as sales of this fuel type have been negligible.
If a used Mahindra XUV500 has done in access of 50,000-60,000km, keep in mind you will soon have to replace tyres and this is an expensive job. A set of four tyres can go as high as Rs 50,000 even for OE spec ones. An old XUV500 AWD model can be skipped too as older XUV500s are prone to failure in the ITM or the Intelligent Torque Management unit.
Mahindra XUV500 used car for enthusiasts
Mahindra also offers an optional AWD or all-wheel drive version of the XUV500. Sadly this is only available in the higher trims but for enthusiasts who are looking for adventure lifestyle companion, this variant is highly recommended. In normal versions, the power goes to the front wheels but in the AWD model, the ITM or the intelligent torque management unit transfers the power to the rear wheels as per the situation. This makes the XUV500 suitable for tougher or challenging terrains like snowed-out roads or stretches with slush / slippery mud. Do note that the ITM is prone to failure with the initial batch of vehicles bought between 2011-2013. The ITM is expensive to change!
Current Best Deals
[sc name="Buying Guide"]
Mahindra XUV500 Used Car: Buying Advice
What to check before buying
As discussed earlier, the first batch of vehicles made between 2011-2013 should be avoided completely. These were prone to teething issues and multiple problems including electrical ones.
In the later models, AWD owners have reported of ITM failures. Most XUV500s also suffer from suspension issues though these were ironed out from 2015 onwards. Other issues include TPMS (tyre pressure monitoring system) error, infotainment system hanging up, front brake noise and body rattles.
Typical problems and maintenance issues for used Mahindra XUV500 explained
It's wise to try purchasing a used XUV that is still under warranty. Most owners seem to be purchasing an extended warranty which covers the vehicle for as many as 5 years. Extended warranty is transferable to the new owner and this ensures peace of mind. For example, if the ITM on an AWD model fails, it ends up being an expensive repair, costing over Rs 40,000.
During a test drive, if you hear abnormally high suspension noise or if the ride quality is not compliant, ignore the car as a complete suspension overhaul can cost close to Rs 30,000 – Rs 40,000. TPMS errors, however, are cheap to fix as the sensors aren't too expensive.
Mahindra keeps updating the software for the infotainment system and the same can be fed into the system of the car at the workshop level – it's a complimentary fix.
Unfortunately, body rattles are difficult to rectify and this is something you will have to live with. Likewise, for fixing the front brake noise, you have to visit the workshop and inspect if the disc(s) need a replacement or not.
Expected service costs, spares and repair costs for used Mahindra XUV500 explained
A routine service for the XUV500 that includes change of essential fluids will be just under Rs 10,000. Yes, regular maintenance of this vehicle is on the higher side. However, unlike the Toyota Innova, you dont need to visit the workshop every 5,000km and that is a relief.
Owners who have kept the car for a lac kilometre have reported an average expenditure of Rs 1.1 to Rs 1.2 per km including change parts are recommended.
Used Mahindra XUV500: Expected real-world mileage
The 2.2-itre mHAWK engine of the XUV500 is known to the frugal and its easy for owners to get over 11 kmpl even during city runs with the air-con running. Out on highways, thanks to a tall 6th gear, you can expect over 16-17 kmpl at cruising speeds of 95-100 km/h which is excellent for a vehicle of this segment.
The AWD vehicles are about 5% less efficient.
Mahindra XUV500 used car: Maintenance and service tips
We do understand that regular maintenance of the XUV500 is expensive and hence you can visit other organized workshop players in case the vehicle is out of warranty. Thanks to OES (original equipment spares), you get to service the vehicle with high quality spares / engine oils at a far lesser price. However, for crucial element like ITM, we suggest you stick to the authorized workshops.
Used Mahindra XUV500: What to avoid
As above, ignore the earlier models that were sold from 2011-2013 as this batch was notorious for teething issues. There is no use spending time and money on a car and then letting it spend time in a workshop, right? And if possible, buy a used Mahindra XUV500 that has factory warranty on it, including extended warranty.
The ideal used Mahindra XUV500: What you should look for
As most Mahindra XUV500s sold in India are of the higher spec versions, we say pick a 2016 or 2017 W10 variant that comes with a long list of features. A 2-3 year old example should generally have not more than 40,000km on the odometer either. A proper service record should be checked so that stock warranty is not void.
Our recommendations
As this is an expensive vehicle, even a less used Mahindra XUV500 will help you save a lot of money. Try looking out for the current facelift model that was launched in 2018. However, if you are tight on budget, the pick the ones launched in 2015.
An year old XUV500 can be had for as low as Rs 10.2 lakh for the mid-spec variant of W7. A less used 2015 model (facelift) on the other hand has an asking price of Rs 6.5 lakh for the mid spec W6 version – this one even has official Mahindra accessories in the form of alloy wheels.
Alternatives you may like
The Toyota Innova is the chief rival of the Mahindra XUV500. However, it does retain its resale value exceptionally well. For example, a 2015 Innova will fetch about Rs 9 lakh in the market as compared to Rs 6-7 lakh for a similar XUV500. The sheer comfort and reliability levels however make up for the premium.
The Tata Aria and Hexa are good alternatives. The Aria is no more in production and this means re-sale value is extremely low. The Hexa on the other hand manages to hold its value quite well in the market. Better ride quality, solid build and a more spacious third row are its USPs.
A used Force One or an Isuzu MU-7 though rare, can make for good alternatives if space and comfort are what you seek.