Maruti Baleno: Know the car
The Baleno is Maruti's ticket in the premium hatchback market in the country. Rubbing shoulders with the Hyundai i20 and the Honda Jazz, the Baleno's prices start at Rs 5.5 lac, about 10% higher than its launch price of Rs 4.99 lac way back in October 2015. The Baleno is sold via Maruti's premium network of showrooms under the Nexa brand name. This premium hatchback has been a best seller in its category thanks to its stand-out design, features, easy driving and engine options that are frugal and yet offer good performance. The car is still in its first generation in the Indian car market but sales continue to remain high.
Brief history of the Maruti Baleno in India
Maruti launched the Baleno premium hatchback in October 2015 and since its launch, both 1.2 petrol and 1.3 diesel units have been on offer. The former also comes with an optional CVT automatic transmission option. A sportier RS variant was introduced in March 2017 and this comes with a turbo-charged 1.0 petrol. Maruti added a new CVT versions (Alpha) in July 2017 while a limited edition model was put on sale in Sep'18.
Jan'19 is when the Baleno got its first facelift which also came with a new design for the alloy wheels. Months later in April 2019, Maruti introduced a new petrol motor, the dual jet 1.2 that offers even better performance.
The car is still in its first generation but continues to look premium.
Maruti Suzuki Baleno premium hatchback: Typical New Buyer Profile
The Baleno is aimed at young enthusiasts who seek a premium hatchback that matches their lifestyle. For them, a car they drive is an extension of their personality. Most of these buyers are successful in their own fields and seek a car that is modern, feature loaded and has a proper premium tag attached to it.
Another set of buyers are the ones graduating up from a smaller hatchback and are looking for a car that offers far more space, an upmarket feel and most importantly, is still easier on the pocket in terms of maintenance costs.
Maruti Suzuki Baleno premium hatchback: Typical Used Car Buyer Profile
A used Maruti Baleno is aimed at buyers who have the budget of a (new) entry level hatchback but wish to own a much bigger car, one that gives them a higher social status in the society. For example, while a brand new Maruti Alto K10 will cost about Rs 4.5 lac on-road, the same price can get you a less used 3-4 year old Maruti Baleno easily.
The used Baleno is also on the radar of young individuals who want to own their first personal set of wheels, one that matches their personality and will up their ante in the immediate circle of friends and relatives.
A used Maruti Baleno RS is also preferred by enthusiast due to the effortless performance on offer. Likewise, the CVT automatic Baleno is a perfect fit for those who want a used automatic hatchback.
Key positives of the Maruti Baleno
The Maruti Baleno offers ample space for five adults and yet comes with a boot large enough for three large suitcases. Space for sure is one of its USP. Next, both the engine offer excellent fuel economy while delivering strong performance. The new 1.2 dual-jet motor further improves on these parameters. While its handling characteristics aren't too sporty, it does ease of driving due to light controls.
In terms of features, the Baleno scores high marks too and the list is on far with its chief rivals. Ditto for the modern LCD display in the speedometer console that showcases an array of information, including power and torque graphs. Comfort factor also remains high which makes it a good car for family use.
Key negatives of the Maruti Baleno
If you are looking at thrills, the Baleno might disappoint you due to its neutral steering and handling. Such customers should look at the Volkswagen Polo. Likewise, build quality is light and though this helps in performance and fuel economy, you do feel the lightness at higher speeds and over broken roads. And while we like the cabin for space and features, it does lack the quality of say the Jazz or the i20. And if we may add, there is no optional automatic on the diesel just yet.
The ideal used Maruti Baleno you can buy
The Baleno has been on sale for four years in India and most of these aren't used too much on a monthly basis. This means even the 2015 used examples will have, on an average, about 40,000 to 50,000 km on the odometer. These are the ideal examples to look out for incase you have a limited budget of Rs 4-5 lac. The sportier RS version however was launched in July 2017 and are usually hard to find in the used car market.
Buying older and newer used Maruti Suzuki Baleno hatchbacks
As discussed above, the Baleno is just four years old in India car industry. Given the sheer number of units sold every month, its easy to get hold of a used example from any year or any fuel type. The age of a used Baleno finally boils down to your budget.
Used Maruti Suzuki Baleno for enthusiasts?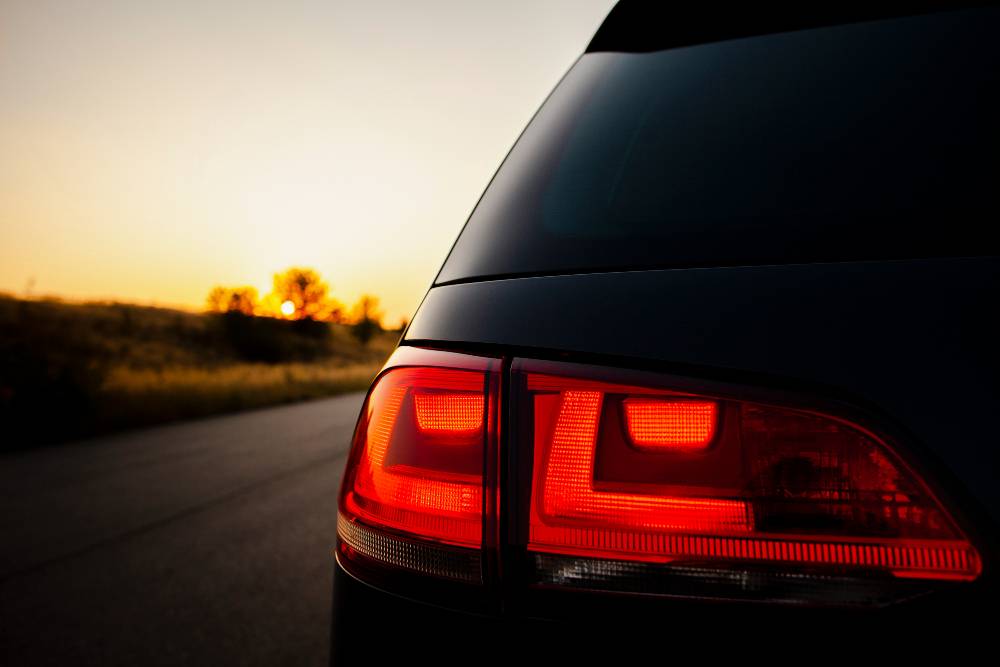 Though the Baleno isn't an enthusiast car due to its neutral handling, the RS variant, with a turbocharged petrol unit does offer a lot of extra power and torque over the normal petrol model. This alone makes it so much better in terms of thrills.
Current Deals
[sc name="Buying Guide"]
Buying Advice
What you should be aware of, and typical problems for a used Maruti Baleno
The Maruti Baleno has been subjected to multiple recalls and these should be check for in the used model to opt to go for. These recalls were issues in:
1) May 2016 : units made from Aug'15 to March'16 for faulty Airbags
2) May 2018 : units made from Dec'17 to March'18 for a faulty brake vacuum hose
3) Feb 2019 : units made from Dec'18 to Feb'19 for updating the Actuator Assembly ABS software
Apart from this, some owners of the earlier models sold in 2015 and 2016 have complained of rear suspension issues in terms of the comfort factor. Apart from this, the Baleno remains a trouble free car in the long run.
Recall related issues are always taken care of by the companies and do make sure if the car you are keen on buying was part of the a recall, it was taken to an authorised workshop to carry out the required activity.
For ABS and Airbag issues, its a good idea to keen an eye on any warning icons in the speedometer console when the car is running.
Do make sure you include broken roads and undulations while test driving a used Baleno so that you can judge the ride quality accordingly.
Expected service costs for a used Maruti Maleno
Routine service cost for the Maruti Baleno isn't too high and this car will not be burning a hole in your pocket. Expect to pay roughy Rs 4000-6000 for servicing that is required every 10,000km. That said, sorting our rear suspension issues could cost more and ditto for a clutch that needs replacement. Always ensure the used Maruti Baleno you are eyeing has a proper service record in place.
Expected real-world fuel economy for a used Baleno
The 1.2 petrol on the Baleno delivers an easy 13-14 kmpl in city usage – this only if the higher gears are used. Out on open roads, the same figure goes over 20 kmpl at speeds of 85-90 km/h. The CVT automatic is as efficient as its manual sibling.
The diesel Baleno scores top marks for efficiency, delivering 16+ kmpl for city runs. If you ensure usage of higher gears, the same figure jumps to 18-20 kmpl. At under 90 km/h, the car will do over 25 kmpl on highway runs.
Maintenance and Service Tips for Used Maruti Baleno
As the regular service cost of a Baleno isn't too high, we suggest you stick to authorised workshops in the long run. This is even more important for those used models that are still under warranty.
Maruti Baleno Used Car: What to Avoid
You may keep away from the models that were part of the recall but weren't taken by their owners for an inspection. Other than this, no particular batch of production has reported major issues.
The ideal Used Maruti Baleno You Can buy
Ideally, a late 2016 model that is about 3 years old and might have stock warranty left is an ideal model. A petrol Baleno of this year will have about 30000-40000km on the odometer while a diesel one might have around 50,000km. This isn't a high value and the car will offer you trouble free run for years to come.
Our recommendations
As the Baleno is sold via Nexa showrooms, it comes with ABS and Airbags as standard across the version line-up. It is also an international model, made in India and exported internationally which means safety isn't an issue at all.
What Alternatives
A used Hyundai i20 is a natural alternative to a used Baleno. It offers a better cabin in terms of quality and also has a smoother diesel unit.
Another alternative to a used Maruti Baleno is a pre-owned Honda Jazz. It offers more space, versatile interiors and due to lower demand, will be available in lesser amount.
For those looking at thrills, a used Volkswagen Polo is the pick. It has less cabin space but the GT TDI or the GT TSI models make up by offering better performance and dynamics.