Maruti Suzuki Ciaz: Know the car
A replacement for the ageing SX4, the Ciaz was launched in October 2014. It instantly became a hit in the C segment market and went onto become the segment leader for month. Today, it rubs shoulders with the Honda City in terms of monthly sales and is often looked up as an upgrade by hatchback owners, most of whom are already a Maruti owner.
The Ciaz offers excellent cabin space and comes with a choice of a 1.5-litre petrol and a 1.5-litre diesel unit. A smaller 1.3 diesel was taken off the market in early 2019. While an automatic transmission is offered with the petrol, the diesel comes with a manual transmission only. Do note that the Ciaz is sold via Nexa dealerships only.
Brief history of the Maruti Ciaz in India
Maruti launched the Ciaz in October 2014 with prices staring at Rs 6.99 lakh only as against Rs 8.19 lakh for the base Ciaz today. The car was sold via Maruti outlets till 31st March 2017 and then shifted to Nexa outlets for a more premium feel.
Over the years, a lot has changed in the car. In September 2015, Maruti introduced mild-hybrid tech in the 1.3 diesel motor, thereby making it even more efficient and taking the diesel motor's claimed economy to over 28 kmpl. A sportier RS version came out in October 2015 while the first proper facelift was launched in April 2018. This received minor changes in and out.
A larger 1.5 diesel motor was launched in March 2019 and the older 1.3 taken off the showroom floors very soon. The cabin of the Ciaz has remained largely unchanged though the exteriors have been refreshed once.
Maruti Suzuki Ciaz: Typical New Car Buyer Profile

The Ciaz has been a natural upgrade for most hatchback users and a majority of these are Maruti owners already. Those who want to skip compact sedans and wish to own a car with a proper 3 box shape or a sedan always have the Ciaz in their final consideration list.
Given the sheer amount of space on offer, especially in the rear seat row, the Ciaz is also a very popular car for those looking at being chauffeur driven. This is also replacing the SX4 as the official car for a lot of government bureaucrats. Pricing is much lower than that of the Honda City and this has ensured good monthly sales for Maruti.
Maruti Ciaz: Typical Used Car Buyer Profile
A used Maruti Ciaz is aimed towards those consumer who have a limited budget of Rs 5-6 lakh but want a large sedan, one that elevates their social standings. Again, due to the space on offer, people are ready to sacrifice a new but a small car, like a hatchback, for a pre-owned but a bigger vehicle.
Then there are those young buyers who are moving up the corporate ladder fast and need to invest into a sedan but without spending deep.
Key positives of the Maruti Suzuki Ciaz
The current generation Maruti Ciaz looks nice and does carry an upmarket feel. This is primarily due to the new lights all around and the alloy wheels on the top spec model. The cabin looks good but most importantly has oodles of space on offer. This is true for the massive 510 litre boot space as well. Likewise, the new 1.5 petrol offers a good mix of performance and economy (its the most fuel efficient in the segment) while the 1.5 diesel remains our pick as being an all-rounder.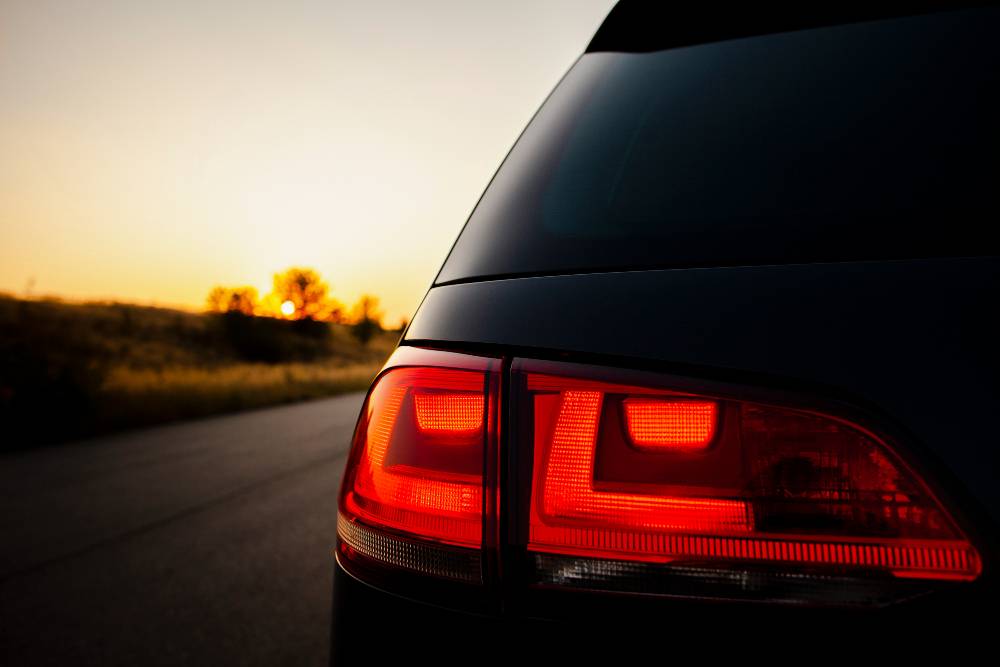 Unlike the Honda City, the Maruti Ciaz is also priced about Rs 2 lakh cheaper, making it extremely good value for money. The latest model is also feature loaded with goodies like LED lights, leather upholstery, auto lamps, auto dimming inside mirror, voice commands etc.
Key negatives of the Maruti Ciaz
The C segment sedan market has a lot of cars offering an automatic with the diesel motor and this is missing on the Ciaz. Likewise, though we appreciate the new 1.5 diesel, it is still not a match for the Verna 1.6 in terms of outright punch and smoothness.
The petrol motor is a good all-rounder but might not excite you enough. Even the four speed auto feels a generation old as compared to the ones found on the Vento, Rapid and the Verna. Likewise, the comfortable suspension is good for our typical roads but will keep enthusiasts away. The Ciaz is a car meant to be driven sedately and will not be giving you any grinning moments. Finally, given the low seating, getting in and out isn't as easy as we would have wanted. Definitely not recommended by older people.
The ideal used Maruti Suzuki CIaz sedan one can buy
If you are in the market for a used Maruti Ciaz, there is not much to pick being the best bet. It will eventually boil down to the budget you have. That said, buying a used car that's under warranty (stock or extended) is always recommended, hence keep an eye on this important parameter.
Make sure you are looking at used Ciaz examples that have been run less than 50,000 km or so – this is essential to make sure you don't shell too much out of your pocket for long term maintenance. The facelift edition, launched in 2018 looks better but will demand a higher price in the used car market.
Buying newer and older Maruti Ciaz sedans
The Maruti Ciaz sold in fairly large numbers which means you can find used examples of all ages and mileages. The older lot, of 2015 manufacturing can be had for about Rs 5 lakh which is good considering its about half the original car value in terms of on-road price.
The cars sold till the facelift came in, before 2018, are also available easily and can fetch anywhere from Rs 6 to 7 lakh depending on this condition and mileage. These are the best bet in terms of age and value.
Maruti Ciaz for the enthusiasts: Not the right car!
The Maruti Ciaz has never been about performance or exciting performance and hence car enthusiast should look elsewhere. That said, the RS model launched in October 2015 came with a body kit all around, better looking alloy wheels and a different color theme for the cabin. These did look nice but sadly, performance and dynamics remained unchanged.
Current Deals
Buying Advice
What you should check, and typical problems for the Maruti Ciaz
The Ciaz is largely a reliable sedan and this is one of the reasons for its popularity. That said, check for the steering if it comes back to its centre post a u-turn or not. Likewise, older Ciaz models need to be checked for unwanted suspension sound and damping.
There were a couple of recalls as well:
Zeta and Alpha versions of the Ciaz diesel models manufactured be-tween August and September 2018 : reason is not known
2.3796 units of the manual Ciaz made till 7th Nov'14 were recalled for a faulty part in the clutch operation system
Used Maruti Suzuki Ciaz sedan: Typical maintenance issues and problems explained
During a test drive, undertake multiple u-turns to ensure the steering re-turns to its centre position by itself. If not, its better to stay away from the used example.
Drive the car over bad roads to understand how the suspension behaves – although not a major expense, you should keep a track of the used car's health so that negotiations can happen accordingly.
Recalls are always complimentary and make sure if the car was part of it, the owner took the Ciaz to an authorised service station to have it checked.
Used Maruti Ciaz: Expected Service Costs
Maruti offerings are known to be fuss free and reliable in the long run. Even routine servicing is not very expensive. For upto 80,000 km, you will end up paying an average of 45-50 paise per km for a petrol Ciaz and about 70 paise per km for a diesel one in terms of service costs.
Real-world fuel economy for the Maruti Ciaz
The Maruti Suzuki Ciaz sedan is a fairly efficient car including its petrol unit. If you use the higher gears often, expect to get an easy 12-13 kmpl in city runs and 18-20 kmpl on open roads. The same rises to 17-19 kmpl for city and 23-25 kmpl for highway runs in the diesel model.
Maintenance and service tips for Maruti Ciaz used car
Given that this is a car belonging to a higher segment and routine servicing is not that expensive, we reckon you stick to authorised workshops. Expensive parts however can be replaced outside via neighbourhood workshops via OES items.
Used Ciaz: What year and models to avoid
The Ciaz has remained a good car in terms of mechanicals and electronics. There hasn't been any particular model that required too much attention or was prone to issues.
If you have a budget of Rs 6-7 lakh, we reckon you keep an eye out for 2016-2017 model or a 2-3 year old Ciaz that has run less. If its still under factory warranty, pay extra and get an extended cover of up to 5 years as well. Paying a small premium for a higher version (ZXI/ZDI vis a vis VXI/VDI or Alpha vis a vis Delta) makes more sense as the extra features end up pampering you and your family members alike.
Our recommendations
As discussed earlier, all Maruti Ciaz models till date have been good enough in terms of value, safety and maintenance. That said, ensure the odometer reading is genuine and the sedan comes with a proper service record.
Maruti Suzuki CIaz Used Car: What are your alternatives?
A used Honda City is an apt alternative to a used Maruti Ciaz. However do note that the City commands a higher resale value in the open market. That said you will be rewarded with even more space, higher comfort levels and a better brand recall. Check out our Used Honda City Buyers' Guide here.
A used Volkswagen Vento is an alternative for those who want a better driving experience. It does offer less rear seat space but has far better dynamics. We also like the 1.5 diesel – DSG automatic combination while petrolheads can pick the 1.2 TSI – DSG set-up.
A used Hyundai Verna isn't a bad deal for those looking at sheer number of features or want a very powerful diesel motor. Even today, the 1.6 diesel of the Verna is not a match for any other C segment sedan.