Maruti SX4: Know the car
The SX4 was Maruti's answer to the Honda City and Ford Fiesta and was based on a very successful hatchback—in the international markets–with the same name. The SX4 followed Baleno [which was then in the sedan form], and was launched at prices starting Rs 6.18 lac. The larger dimensions plus bigger wheels and high ground clearance combined with a price that undercut Honda City drove sales in the early years. But as the new Honda City and Hyundai Verna came in, the sales began to lose steam. Towards latter part of its lifecycle, SX4 sales were confined largely to those upgrading within Maruti portfolio and rally drivers—latter picking the car for its robust suspension and easy-to-tune engine.
Brief history of the Maruti SX4 in India
Launched in 2007, the SX4 was initially offered with a 1.6-litre petrol mated to a 5-speed manual 'box. In October 2009, Maruti updated the SX4 with a minor bump in power and torque figures, thanks to inclusion of VVT technology. In the same year, an automatic gearbox was added as an option. A Royale edition was introduced in August 2010 along with an optional, factory fitted CNG kit. Feb'11 saw the introduction of the 1.3-litre diesel unit and this gave the SX4 a wider audience to play with.
In March 2013, the SX4 got its first proper facelift and this version came with slightly better fuel economy as well. However, owning to modern day rivals, sales started dipping. By mid 2015, the SX4's production came to a halt and it was eventually taken off the market.
Maruti SX4: Typical New Car Buyer
The SX4 was launched with the promotional tagline of "the ultimate male accessory" and this was later changed to "Men are back". These marketing lines convoy a clear picture that Maruti was targeting the SX4 towards young, fashion conscious male buyers. Thanks to its generous proportions and large wheels, the SX4 carried a sense of masculine appeal in the way it looked. At the same time, it was a good upgrade for Esteem owners who wanted a larger vehicle, while staying within the Maruti family. The diesel SX4, launched in 2011 expanded SX4 's audience to include those who wanted a reliable and comfortable car for munching miles.
Typical Maruti SX4 Used Car Buyer
A used Maruti SX4 is aimed towards Maruti loyalists who are in the market for a large sedan but have the budget of a small hatchback, ie, Rs 3-4 lakh only. Such a user wants to own a vehicle that ups his social status while ensuring long term maintenance costs are as low as possible. A lot of used SX4 cars either come with CNG kits, or buyers end up installing one, thanks to a huge boot. The resultant low running costs are very helpful afterall. As the car is out of production, resale value is extremely low and this further widens its audience in the used car market.
Key positives of the Maruti Suzuki SX4
The Maruti SX4 came across as a well-rounded product. It's large dimen-sions gave it enough street presence and the tall wheels aided ground clearance. Pricing was a key USP and added to the value factor. In terms of powertrains, the 1.6-litre petrol offered a peppy drive while the 1.3-litre diesel turned out to be the most fuel efficient in the segment. The factory fitted CNG kit was a rare offering among sedans at that time. The SX4 also offered a fairly large boot and for its time, came with a long list of standard features. And though its suspension wasn't too comfortable, it could handle abuse in the long run.
Key negatives of the Maruti Suzuki SX4
The SX4 couldn't match the Honda City when it came to sheer space on the inside. Though the SX4 looked big, cabin lacked the comfort and space of the City. The petrol unit wasn't too frugal either, with owners reporting city mileage of about 10kmpl, far less than the City's petrol engine. The diesel engine suffered from weak low-end punch and turbo lag which meant frequent gear shifts during city drives. During the latter part of its innings in India, the SX4's design too started to get dated.
The Ideal used Maruti SX4 You Can Buy
The SX4 was discontinued in 2015 which means even the freshest used-car example will be four years old. Hence, the latest examples of 2014/2015 are the ones we recommend. The ones sold before March 2013 did not get the facelift and had slightly lower fuel economy figures. Such a post 2013 example can be had for as low as Rs 3 lac for the petrol and Rs 3.5 lac for the diesel model post final negotiations. That's less than what you would pay for a brand new Alto 800 in terms of on-road price.
Buying Older And Newer Used SX4: Should You?
The oldest used SX4 in the market will be over 10 years old and we rec-ommend you stay away from these. These first gen models produced slightly less power and torque as compared to the later ones.
If you want a used SX4 diesel, you will have to look at the ones sold after Feb 2011 but remember, if you are in Delhi NCR, do not buy very old diesel SX4 units.
The latest models sold in 2014 and 2015 are hard to find as sales numbers had come down drastically.
Used SX4 for the automobile enthusiast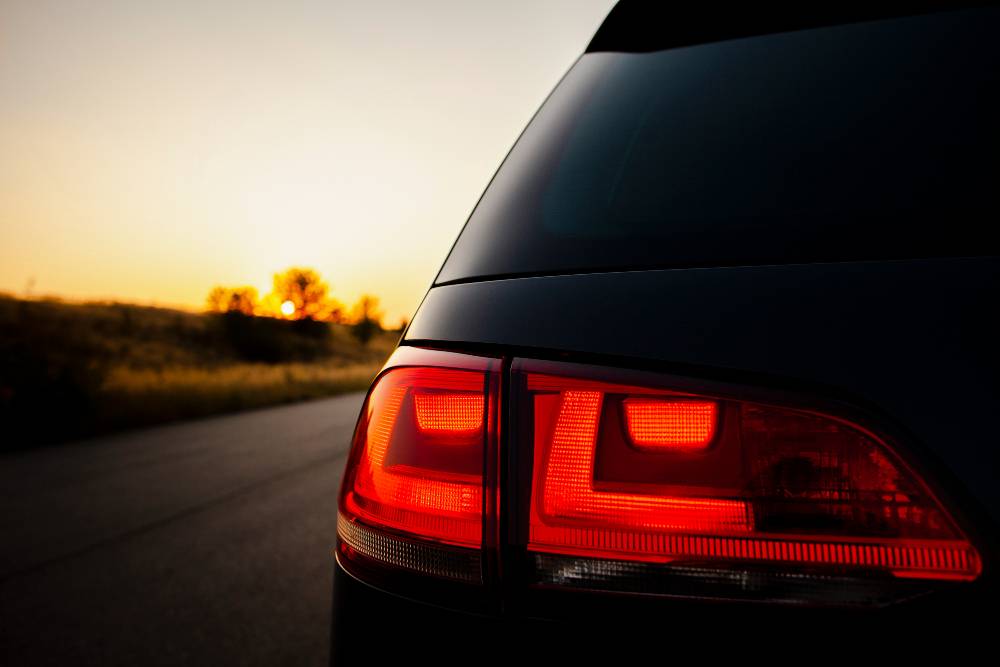 The 1.6-litre engine of the SX4 models sold after October 2009 came with VVT technology. The engine is very good on performance and after market add-ons are easily available. Hence, if you buy an old SX4 for about Rs 2.5 lac and invest another lac into performance add-ons, you can end up getting a sedan that will bring a smile to most enthusiasts' faces.
Current Deals
[sc name="Buying Guide"]
Buying Advice
What you should check, and typical problems for a used Maruti SX4
The Maruti SX4 is a reliable product and we haven't come across any major issues being reported by owners. That said, given the light build quality, body rattles and suspension issues need to be checked for. The SX4 has also been a part of various recalls as under:
1) September 2018: fixing a possible steering issue
2) Feb 2019: Inspection and updation of Actuator Assembly ABS software
3) Sep 2019: Replacement of steering column on some cars
Used Maruti Suzuki SX4: Typical Maintenance Issues and Problems Explained
The SX4 was discontinued as competition got better and sales plummeted. The good part is that it did not have any major faults so just ensure the used SX4 you are looking at purchasing comes with a proper service record and does not have aftermarket CNG or LPG kits. Older Maruti models had rusting issues – so keep an eye on this too.
Expected service costs for used Maruti SX4
The Maruti SX4's service interval stands at 10,000km and regular servicing costs about Rs 5,000 to Rs 6,000 on an average. Rusting issues can be costly to handle so keep an eye out for underbody rusting or such issues around the doors and under the carpets / mats.
Maruti stopped the production in 2015 but spare parts should be easy to procure for the next few years.
As the SX4 was produced for about 8 years, organized non-authorized workshops will have a stock of routine spares. Make sure these are OES ones. But, for the maximum peace of mind factor, we urge you to stick to an authorized workshop.
Expected real-world mileage
The 1.6-litre petrol was known to be a thirsty engine with city usage wit-nessing an economy of 10-11 kmpl. The same figure rose to 14-15 kmpl at highway speeds of 80-90 km/h.
The 1.3 diesel on the other hand delivered an easy 15-16 kmpl in city us-age and over 20 kmpl on open roads.
Used Maruti SX4: What to Avoid
If your pocket allows, skip the models sold before March 2013. The ones sold post this era came with a facelift and more features.
The Ideal Used SX4
Ideally, a 2014/2015 model of the SX4 is a great buy. Make sure the car has less than 50,000km on the odometer and expect to pay about Rs 3 lac for a petrol and Rs 3.5 lac for a diesel model.
Our recommendations
Dual Airbags and ABS were offered only in the higher spec trims, even on the facelift models. So if safety is priority, skip the VXI / VDI models.
Alternatives: If not a used SX4, what else then?
An alternative to a used Maruti SX4 will be a used Fiat Linea. It has a similarly low resale value, rides better but has less space at the back
Another alternative is a used Ford Fiesta (the Classic version). Both the petrol and diesel motors are very reliable though road presence isn't too high.
Another alternative is a used old Honda City. Do note that, you will have to shell out a higher amount for the City.