Maruti Suzuki WagonR: Know the car
Maruti's tall boy offering has been a hit with families in India. On sale for over 20 years, most of us have had this in our homes at some point of time or the other. Into its 3rd generation, the Maruti Wagon R's brand image was taking a hit due to its popularity with cab operators and this is why the current model is only on sale for private buyers. It continues to offer an unbeatable mix of space, practicality and ease of driving. Maruti offers the Wagon R with a petrol engine and a CNG kit as option. Both a 5-speed manual and a 5-speed AMT (automatic) are on offer. Prices today start at Rs 4.3 lakh and extend all the way to Rs 5.9 lakh, both being ex-showroom Delhi.
Brief History of the Maruti WagonR India
The Maruti Wagon R was launched in 1999 and is currently into its 3rd generation here in India. The initial model came with a 4 cylinder 1.1-litre engine that produced 64 bhp of power and 84 Nm of torque. This model got updates in 2003 and 2006 before the second generation model got launched in 2010. It received a new platform and got a smaller but more efficient KB10 unit that produced more power and higher torque than the outgoing model.
Over years, the second gen Wagon R got updates and this year in 2019, the 3rd generation model was launched in January. Its larger than the older Wagon R, has more space on the inside and gets an optional, larger 1.2-litre petrol motor that does duty in cars like the Swift, Dzire, Baleno and the Ignis. A factory fitted CNG kit is optional and AMT (automated manual transmission) is offered with both the engine options.
New Maruti WagonR hatchback: Profile of the typical new WagonR buyer
Most Maruti Wagon R buyers are first time car users who have learnt the art of driving on a family vehicle and finally need an independent set of wheels. A large chunk of buyers, specially in larger cities, are females as they appreciate the no-nonsense driving approach of the car. Ingress is easy, visibility excellent and the practicality this car offers is unmatched. Likewise, the elderly also opt in for the Wagon R thanks to ease of driving. The last generation model became a hit with the cabbies due to the space on offer but this took a serious toll on the car's brand image. As a result, the current model is only up for sale to private users.
Used Maruti WagonR: Profile of the typical used car buyer
Who is the used car aimed at. Typical user profile. (may be different). Example: A new Honda Accord would be aimed at executives who need a no-nonsense, luxury car. A used Honda Accord would be aimed at younger buyers who want luxury for cheap, but with Japanese reliability.
Those looking at a spacious hatchback, one that is easy to drive and offers good fuel economy opt for the Wagon R. The tall boy design works well in terms of lending an airy feel on the inside and this is the reason why a used Maruti Wagon R remains a hit with micro family users. It is also preferred by those who want to sharpen their driving skills before moving onto a proper large vehicle. Likewise, females looking at a set of wheels for independent mobility do keep this car in their list of preferences. The Wagon R also makes for a great second or third car in the family, one that will be used for daily chores.
Key Positives of the Maruti WagonR
The Maruti Wagon R scores high when it comes to space on the inside and this is primarily due to the terrific head room. The KB10 engine is known for its peppy and efficient nature while the light steering and excellent visibility make it an apt vehicle for urban use.
The factory fitted CNG kit comes in handy for those looking at low running costs. Mechanically, the Wagon R is affordable to maintain in the long run and the AGS / AMT, on offer since November 2015 which makes driving far more convenient.
Key Negatives of the Maruti WagonR
The Wagon R, though a brilliant all-rounder, does have it own list of shortcomings. For example, ride quality on the 1st and 2nd generation models is average and the suspension tends to need check-ups every few months. Brakes are average and at higher speeds, the car does not infuse enough confidence. The built quality is still not a match for the current Hyundai Santro and the gear shift quality isn't the best either. Likewise, NVH or noise, vibration and harshness levels are not in the league of rivals like the Tiago or the Santro.
The ideal used Maruti WagonR you can buy
If you are looking for a easy to drive used hatchback, opt for the AGS equipped used Maruti Wagon R. The current generation model will be expensive and hence get hold of a 2016 + model which has about 30,000-40,000 km on the odo. A higher variant will get you more kit and added safety features too.
If on a budget, opt for the early models of the 2nd generation Wagon R that were sold in 2010-2011. These used cars might require some TLC (tender, love and care in enthu lingo) but will serve your purpose well.
The current model has been on sale for the past 8 months and there are ample used examples in the market. However, be ready to shell out at-least Rs 4.5 lakh for these.
Buying older and newer used Maruti WagonR cars
Given the high sales of the Maruti Wagon R, the used car market is flooded with thousands of options of the brand. You will also find the first gen models but being over 15 years old now, you should ignore these.
The 2nd generation model sold from 2010 till 2019 and these are easily available too. However, don't opt for highly run CNG versions as this dry fuel tends to hit the engine in terms of longevity.
The current generation model is hard to find in the market and if you do find one, bargain hard as its resale value is remarkable.
As discussed earlier, you may leave out used Maruti Wagon Rs with over 60,000 km on the odometer. With time, body rattles, suspension issues and rusting can be hard and expensive to rectify. Likewise, do not fall for cars with after market CNG kits or those that have seen extensive repair jobs. Otherwise, a used Maruti Wagon R will not disappoint you in terms of routine maintenance and running costs.
Used Maruti WagonR for enthusiasts?
The current WagonR is better to drive than the last generation, but it pretty much ends there. The WagonR is not a car for the enthusiast, period. However, minor mods to make it look better are, of course, possible.
Current Deals on Used Maruti WagonR
[sc name="Buying Guide"]
Buying Advice
What you should check, and typical problems for a WagonR used car
The biggest problem with used Maruti WagonRs is the suspension problem. This includes noise and absorption problems with even the smallest bumps resulting in discomfort.
Earlier models were prone to problems with engaging reverse gear, water seeping into engine components during pressure wash and shocker plate breakages.
Body rattles and rusting are other problematic areas and so is engine weakness and knocking due to after-market CNG kits.
Used Maruti WagonR: Typical Maintenance Issues and Problems Explained
Thankfully, suspension overhaul on the Wagon R isn't a costly affair. You can buy new shock absorbers, bushes and other components for as low as Rs 30,000 from non-authorized workshops. This repair will lend a new lease of life to the car in terms of comfort levels.
The reverse gear problem needs attention and can get irritating. Check for the right amount of gear oil and readjustment of the master cylinder. Not an expensive repair but might need repeat visits to the workshop.
If you buy an old model Wagon R, make sure you never wash the engine bay – instead just use a wet cloth. The first generation model has this issue and there is no solution for this.
Body rattles and rusting are problems you need to live with. Using damping materials inside the door pads, tightening of all nuts and bolts however can help to an extent.
Expected Service Costs for a Used Maruti WagonR
The Wagon R is very affordable to maintain in the long run. Even with a thorough service with change of essential fluids like engine oil, gear oil and brake oil with replacement of air filter, oil filter etc will not cost over Rs 7500. Parts are cheap too and the market is full of OES (original equipment spares).
Maruti WagonR Used Car: Real-world Fuel Economy
The Wagon R became very popular due to its frugal running costs too. That said, the first generation model wasn't too efficient, returning just 11-13 kmpl in city usage. The 2nd generation model (and the latest one) however returns an easy 14-15 kmpl in city with the air-con running. Out on the highway, you can expect an easy 20+ kmpl at speeds of 80-90 km/h. The CNG version too is cheap to run, averaging as much as 25 kilometres to every kg of CNG. This makes it very affordable to run.
Maintenance and Service Tips for a Used Maruti WagonR
The Maruti Wagon R has sold in huge numbers which means almost all non-authorised workshops are experienced in terms of servicing the car. At the same time though, even Maruti's authorized network is a good option as service costs for the Wagon R are low. As per our opinion, when you purchase a used Maruti Wagon R, the first service should be at an authorized workshop wherein you can also get access to the service history and understand what all needs to be replaced and checked. From there on, if the car isn't in warranty any more, head to your friendly non-authorized workshop.
Used WagonR: What to Avoid
The first generation Wagon R that was sold from 1999 till 2010 can be avoided due to an engine that wasn't too efficient, dated interiors and minor problems that kept cropping up. The 2nd generation model is a good buy but keep away from CNG models that have run a lot.
The Ideal Used Maruti WagonR You Can Buy
Ideally, a 2-3 year old Maruti Wagon R in the higher Vxi trim is a good purchase as you get extra features and a car that has run less. If you want low running costs, opt for a used Maruti Wagon R that has a factory fitted CNG kit as this ensures optimal performance and economy.
Our recommendations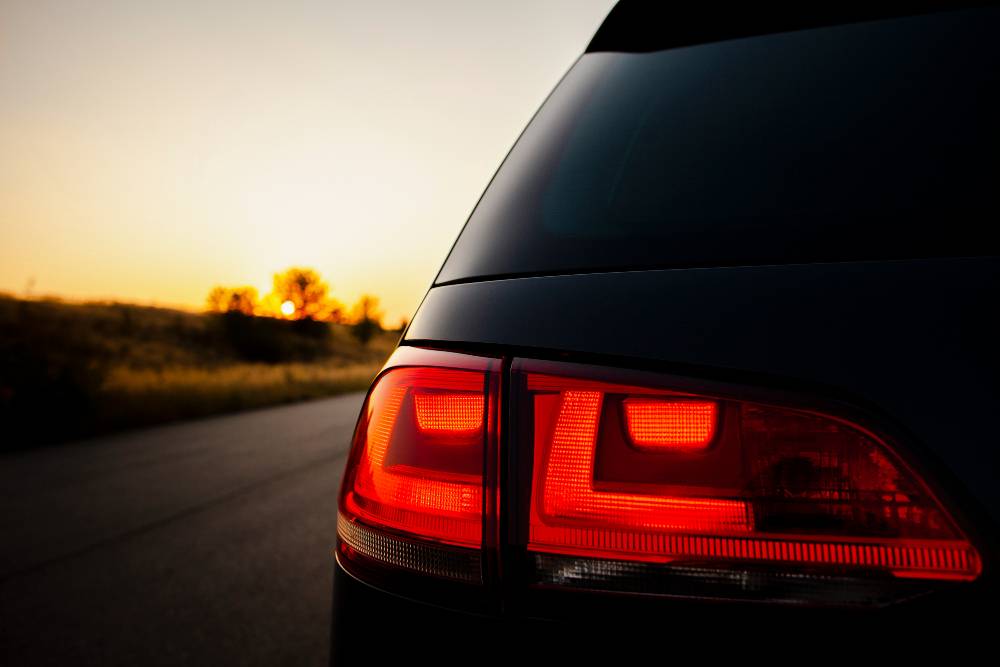 Given the sheer number of used Maruti Wagon Rs available in the used car market, it's easy to pick a model of your choice. We say opt for a higher variant Wagon R (Vxi) that has less than 20,000-30,000 km on the odo so that you get a car that will run trouble-free for years to come. A newer model will also give you a greater new car feel to it.
For example, a one year old Maruti Wagon R VXi that has run just 15,700km can be had for as low as Rs 4 lakh and this is before negotia-tions. It will still be under warranty and will run similar to a new vehicle.
Alternatives to a Used Maruti WagonR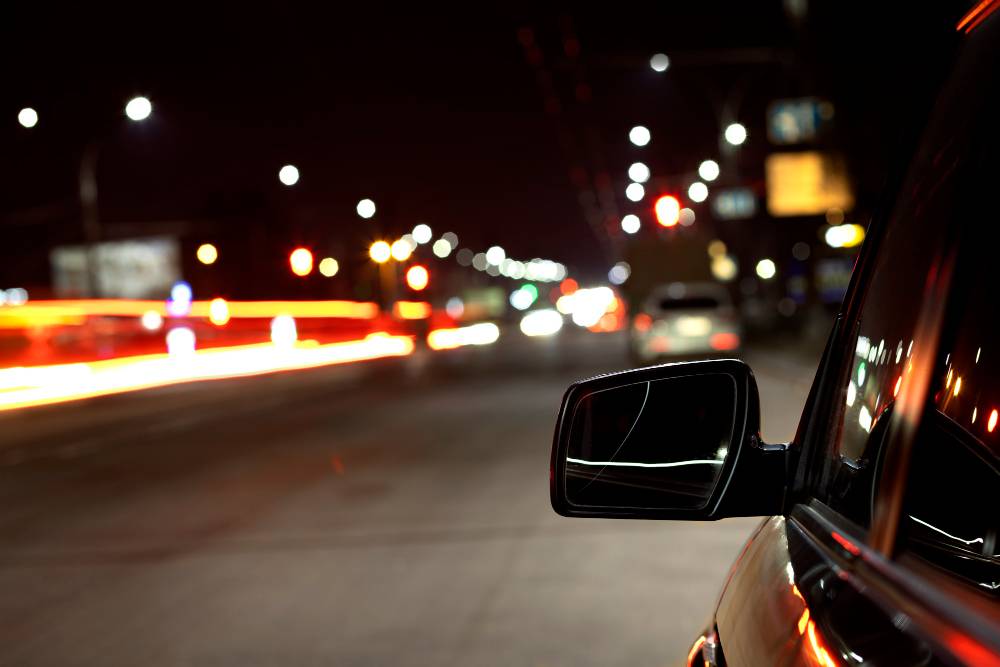 If you are on a budget, keep a look out for the older generation Hyundai Santro. Production was stopped a few years back and its easy to get hold of a 4-5 year old model for as low as Rs 2 lac. A used Hyundai Santro will score high marks in terms of cabin quality and smoothness of the engine.
The Tata Tiago is another alternative here. The car scores high marks in terms of build quality ride and comfort. It doesn't have as much headroom but the equipment level is impressive. Re-sale value isn't that good so finding one cheap is easy.
The Hyundai i10 (old one, not the Grand) is a good alternative as it scores very high in terms of NVH (noise, vibration and harshness) levels, a smooth engine and better ride quality. As the model is no more in production, resale value isn't strong either.