Toyota is a brand that holds pretty good resale value across its range of cars.  Mumbai is a city where cars usually have a higher resale value as well, because the prices of cars are far higher owing to extra levies such as Octroi.
So how do Toyota cars fare in Mumbai? Are their resale value significantly higher or lower than a city like New Delhi? We looked through scores of used car listing databases, to figure out what kind of deals are being offered on used Toyota cars in Mumbai. We've looked at cars that are three-years old  (2010 models) and five years old (2008 models) to give you an idea of the kind of Toyota cars you can pick up in Mumbai. Also read: Prices of used Toyota cars in Delhi
There are essentially three models on the used car market, which include the Toyota Innova, Toyota Corolla Altis and the Toyota Fortuner (only three-year old models available for Fortuner as it was launched in 2009). Of these, there are a higher number of listings for the Toyota Innova, which has been around since 2005, and hence more easily available in the used car market, while the Toyota Corolla Altis is next. Fortuners are available, but not in large numbers, and their resale value is quite high.
Toyota Innova resale price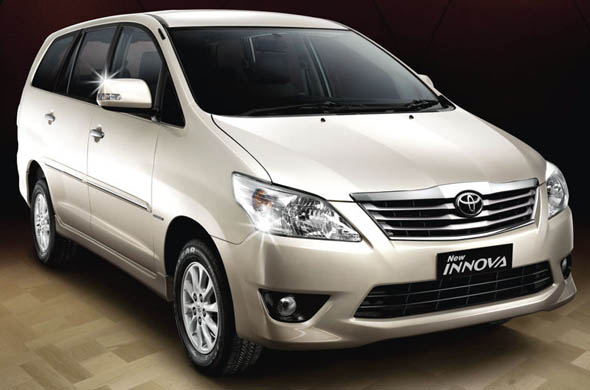 Prices of the Toyota Innova vary from Rs. 7 lakh for a base variant 2008 model Toyota Innova with over 85,000  km on the clock going up to Rs. 11 lakh for a 2010 model with 42,000 km on the odometer. Innovas are vehicles that generally see high usage, given that it is a people mover, and even in cities like Mumbai, where distances are shorter, but travel times longer, Innova's have been averaging about 15,000 km a year. Also read; Used Toyota Innova buyers checklist
Toyota Corolla Altis resale price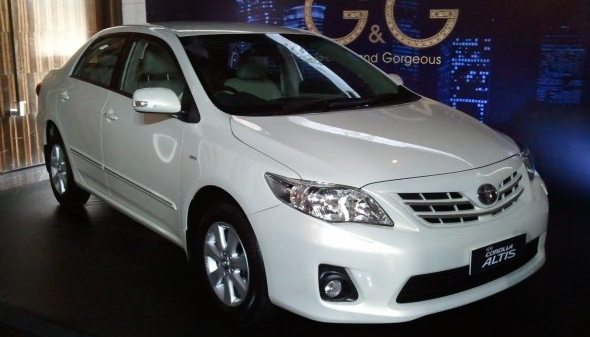 There are more Toyota Corolla Altis petrol variants available than diesel models. The diesel was introduced only in late 2008, and is one of the more fuel efficient cars available. The petrol though doesn't hold its resale value as much. Prices of used Toyota Corolla Altis cars range from about Rs. 5.5 lakh for a 2008 base petrol J model with 36,000 km on the odometer to Rs. 9.2 lakh for a top-end automatic petrol 2010 model, with similar mileage. There are a few older Corolla 2008 models available, with prices ranging around Rs. 4.5 lakh for cars that have clocked around 40,000 km. Also read: Used Toyota Corolla buyers checklist
Toyota Fortuner resale prices
The Toyota Fortuner is an SUV that commands a good resale value in the used SUV market in Mumbai. It is also one that often sees plenty of mileage on the odometer. For instance a 2010 Toyota Fortuner with 75,000 km on the odometer, still commands a price of Rs. 17.9 lakh to Rs. 18.9 lakh in the used market. The fact that Toyota increased prices after its launch meant that the resale price also went up with it. The lowest we've seen is Rs. 15.5 lakh for a Fortuner with 79,000 km on the odometer. Also see: Toyota Fortuner – all you wanted to know about it
See table for indicative prices for 3-year-old and 5-year-old Toyota cars in Mumbai. Cars like the Toyota Etios and Toyota Liva are not included as they were launched only within the last two years.