Tata Nexon: Know the car!
The Nexon has been one of the most successful products for Tata Motors in recent times. Competing in the sub 4m compact SUV market, the Nexon caught attention with its best-in-segment safety ratings. It has been in the market for two years now and hasn't received any facelift till now. A total of 24 variants are on sale across the two fuel and transmission types! The Nexon is known for its strong built, cabin space and frugal engines. However, since its launch, the car has been plagued by minor niggles but the company has been proactive in improving the overall quality. A pure electric version is all set for commercial launch by end 2019 / early 2020.
Brief history of the Tata Nexon in India
The Nexon was launched in September 2017 and immediately became a hit in the market. Since then, there have been almost a dozen updates which are summarized below:
1) Feb 2018: Aero edition launched
2) March 2018: XZ trim launched
3) April 2018: IPL editions launched
4) May 2018: AMT versions launched
5) July 2018: AMT launched in lower versions
6) September 2018: Kraz edition launched
7) April 2019: Dual tone launched in upper trims
8) Aug 2019: XT+ launched , warranty extended to 3 yrs / 40,000km
9) Sep 2019: Kraz edition re-launched
10) Pro Pack introduced (includes sunroof)
Mechanically though, the Nexon retains the same 1.2-litre petrol and 1.5-litre diesel units. Both are turbo-charged and an optional AMT is offered with both engines.
Profile of the typical Tata Nexon new car buyer
The Tata Nexon is generally bought by those who want to own a large vehicle, i.e., an SUV, at a relatively lower price. These buyers wish to have a commanding view of the road, a vehicle with high ground clearance and an overall good build quality. Safety is also among the priorities and all these requirements must be met at the price of a com-pact, entry level sedan.
Tata is also positioning the Nexon towards enthusiasts and prospective buyers are looking at a safe vehicle for their family needs. This is even more apparent in the recent communication [ads] and the official brochure.
A small chunk of buyers are existing Tata consumers looking for upgrade from smaller models like the Nano and the Tiago. Likewise, small hatchback owners, wanting to own a butch looking SUV also end up having the Nexon on their radars.
Tata Nexon: Typical Used Car Buyer Profile
A used Tata Nexon is aimed towards those who have a low budget of a mid-size hatchback but wish to own a much larger vehicle. Truth be told, the high seating position, high street cred and comfort over bad roads that a SUV provides is hard to match. This is where cars like the Nexon come into the picture. A lot of used Nexon buyers are car enthusiasts who understand the pros of sticking by a Tata product – this irrespective of the little niggles and issues it comes attached with.
A fair amount of used Nexon owners buy such a vehicle to further pep it up with after=market alloys and wider tyres. This further makes the vehicle stand out in terms of road presence.
Key positives of the Tata Nexon
The Nexon looks like a proper SUV and there is no getting away from this fact. It is also the second widest sub 4m compact SUV and has the highest ground clearance among its rivals. Next, cabin space is impressive, offering better passenger room than it rivals Maruti Suzuki Vitara Brezza and the Mahindra XUV300. It is also the only car in the segment to offer an optional automatic with both the engine types. In terms of value too, it has one of the lowest entry-level prices among both the petrol and diesel engine options. As discussed earlier, it is the only sub 4m compact SUV to come with a 5-star NCAP rating. Finally, though ride quality isn't very comfortable, overall dynamics are sorted and the steering is light enough for city use.
Key negatives of the Tata Nexon
The Nexon suffers from a lazy AMT (automatic) gearbox on both the petrol and diesel units. It takes it own sweet time responding and sometimes ends up getting confused about which gear to pick. Likewise, the 3 cylinder petrol motor doesn't offer the same levels of refinement as some of the rivals. The diesel motor too suffers from poor NVH levels. Slow speed ride is stiff and sharp undulations can be felt easily inside the cabin. We have also seen a lot owners complaining about minor issues now and then – this includes electrical bits and unwanted surprise from the AMT 'box. Lastly, the Nexon also suffers from a shorter service interval of 6 months / 7500km as compared to 12 months / 10,000km for most other cars.
The Ideal Used Tata nexon You Can Buy
The Tata Nexon isn't a very old car on the market. Hence the oldest used example will be about 2 years old. What you need to keep an eye out is the odometer reading – any used example with less than 40,000km should do just fine. If you are looking for an automatic option, note that the AMT models were launched in May 2018, about 8 months post the launch in September 2017.
Buying Older and Newer Tata Nexon
As we said above, the oldest used Nexon will be about two years old and the used market already has enough examples due to owners selling their cars off early. This is mainly due to the fact that some Nexons suffer from minor teething issues and this can spoil the overall ownership experience.
Do note that even the oldest Nexons will still make you shell out Rs 5.5 lakh post negotiations.
Used Tata Nexon for the automobile enthusiast?
The Tata Nexon offers a neutral ride and handling set-up and the overall performance of both the engines isn't brilliant enough to excite enthusiasts. If you seek thrills, look at a used Mahindra XUV300 – but that's hard to find!
Current Deals
[sc name="Buying Guide"]
Buying Advice
What you should be aware of, and typical problems for a used Tata Nexon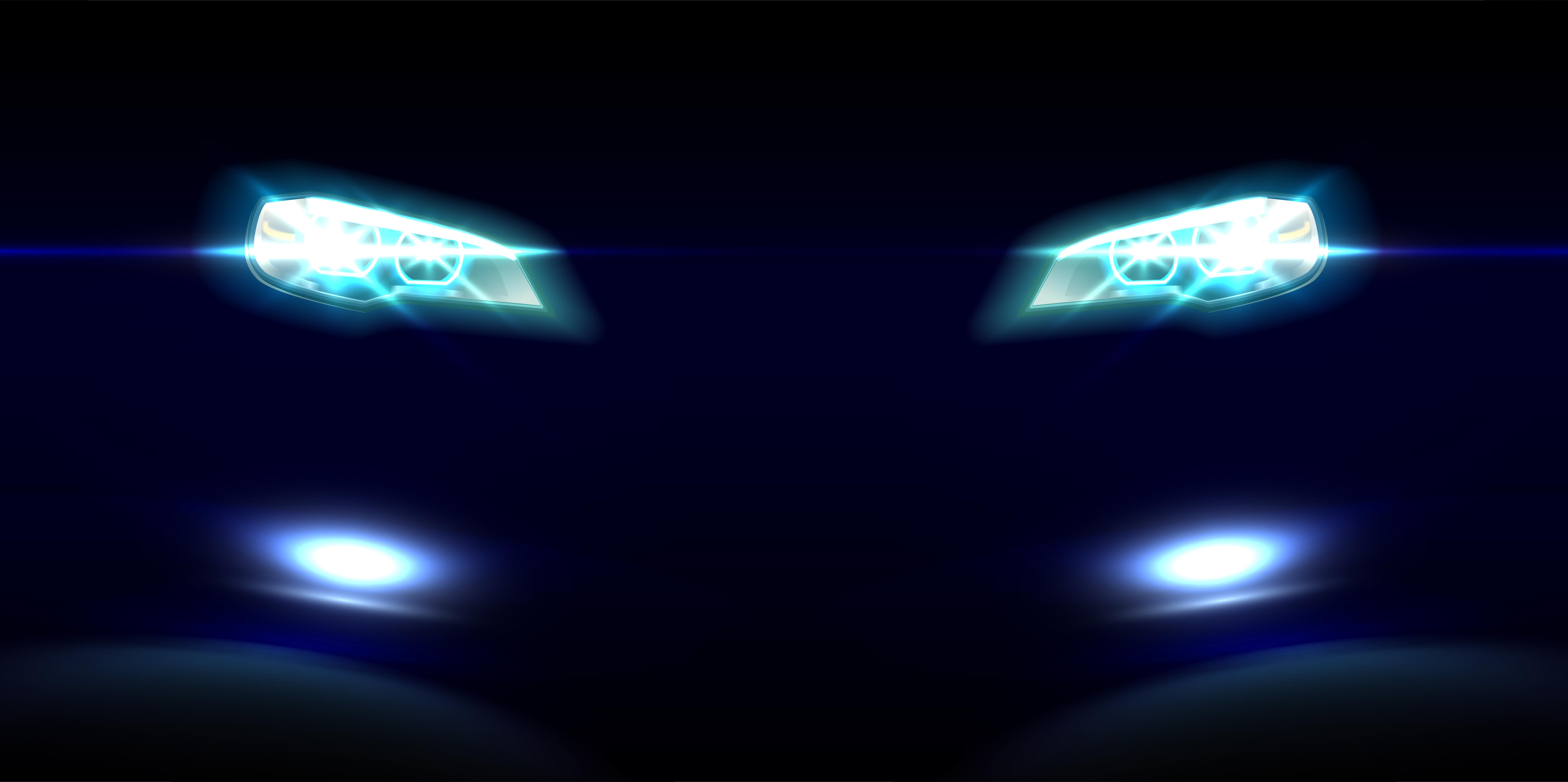 There has been one official recall of the Nexon and that was to make up-dates to the headlight assembly, smart key and software of the Harman tuned infotainment system.
Apart from this, owners have reported electrical glitches, judders from the AMT 'box and a stiff suspension set-up. Most Nexons you will see in the used car market will be under warranty and it's wise to extend the same.
Recalls are complimentary and you don't have to pay for any expenses – so make sure if the used Nexon you intend to purchase falls under the same, get it sorted.
If you are test driving a used AMT model, make sure there are no unwanted jerks or judders while starting off from a standstill and the gearbox is picking gears wisely. A jerky or lazy gearbox can throw up surprises in terms of expenses – not so if the car is under warranty though. Do drive over bad roads to understand the behaviour of the car. The Nexon has a slightly stiff set-up but if the used vehicle you drive gets too uncomfortable, move on to a different vehicle.
Maintenance and Service Tips for Tata Nexon
The Nexon comes with a service interval of 6 months / 7,500km and though a major service happens every 12 months / 15,000km, it is still a hassle to take the car to the service centre so often. In terms of expenses, expect to pay Rs 2k-3k for the minor service (7,500km interval) and about Rs 6,000-8,000 for the major ones at 15,000km interval. For a car of this segment, maintenance costs aren't too high we think.
Tata Nexon: Expected Real-World Fuel Economy
The petrol Nexon comes with a rated economy of 17 kmpl which is similar to other compact SUVs. This means you can expect 11-12 kmpl in city usage and 17-19 kmpl on open roads.
The diesel Nexon fares much better and comes with a rated economy of 21.5 kmpl. Ample torque means you don't have to downshift much in traffic and hence it's possible to get an easy 16+ kmpl. Out on open roads, the same figure rises to over 22kmpl at speeds of 90 km/h.
Expected Service Costs for a Used Tata Nexon
As most used Nexons will still be under warranty, we recommend you to stick to authorised workshops and in fact, get an extended warranty cov-er for peace of mind in the long run.
Used Tata Nexon: What to Avoid
The initial batch of Nexons, if possible, should be avoided. As time passed by, Tata Motors has been taking customer feedback and making constant improvements. So a latter model will be, in all probability, better in all aspects.
The ideal used Tata Nexon
A late 2017 Nexon model with less than 40,000km on the odometer will be an ideal car in the used car market. Expect to pay a minimum of Rs 5.5 lakh post negotiations. This will be for a petrol model as the diesel will command a 5-10% premium.
Our recommendations
Tata Motors has left no stone unturned when it comes to equipping the Nexon with safety features. Since launch, this SUVs has been offered with Dual airbags, ABS & Isofix child seat mounts as standard on all variants. So no matter which Nexon variant you pick, safety will come standard.
Alternatives: If not Tata Nexon, what else to buy?
An alternative to a used Nexon will be a used Maruti Brezza. However, you will not get the same build quality or safety standard as a Nexon.
Another alternative is a used Ford EcoSport – we love this SUV for the driving pleasure, smoothness and butch looks.
The Venue and XUV300 are very young in the market and no point putting in a lot of money for their used examples. Instead, search around for a used Honda WRV. Space and comfort levels are high while the diesel is known for low end punch and fuel economy.