Toyota Fortuner: Know the car
The Toyota Fortuner has been India's largest selling premium SUV since its launch way back in August 2009. The demand was through the roof and the company had to shut new bookings twice in the first two years itself. Even today, it remains the most popular SUV in the Rs 20+ lac bracket, outselling all its rivals combined together.
Into its second generation here in India, the Fortuner today has a starting price of Rs 27.8 lac (ex-showroom), about 50% higher than its launch price of Rs 18.45 lac way back in 2009.
It rubs shoulders with other full sized SUVs like the Ford Endeavour, Mahindra Alturas, Honda CR-V and the Mitsubishi Pajero Sport. Available in both fuel types, this 7-seater is one aspirational model for most SUV car owners in India. This is primarily due to its strong brand recall, muscular and intimidating design and Toyota's legendary reli-ability.
Brief history of the Toyota Fortuner in India
The Fortuner was launched in April 2009 and came with a 3.0-litre diesel motor but with a manual only transmission. A 4-speed automatic transmission was added in January 2012 and the same was upgraded to a 5-speed unit in Jan'13. Over the years, limited variants introduced. This included an Anniversary model in August 2010 and the TRD Sportivo in October 2013. The current gen model was launched in December 2016 and came with an all new design, cabin, chassis and engine options. This is also when a petrol motor was added. A sportier looking Sportivo model was launched in September 2017. The latest edition has been the Celebration edition that was launched in September 2019.
The Fortuner also celebrated its one lac sales milestone in December 2016.
Profile of the typical new Toyota Fortuner buyer
The Fortuner is an aspirational vehicle and SUV enthusiasts look upto owning it one day. This means a typical buyer profile cannot be zeroed in here. It's a hit with corporates and often preferred over the more expensive German offerings – this is due to its sheer brand recall. This is also a reason why the Fortuner is a big hit with people involved in politics. They love to own one, and in white!
We have also seen a fair bit of Fortuners in the commercial space; its reliable nature comes handy for operators who want to keep the car for long. Lastly, the Fortuner is also a natural upgrade for people who want to graduate from a C segment sedan or a smaller SUV and are looking at a vehicle that has the best street cred, seating for seven and reliable enough in the long run.
Profile of the typical Used Toyota Fortuner buyer
A used Toyota Fortuner is often searched by those who have always wanted to own one but their limited budget kept this vehicle out of reach. Over the years, this SUV's price has only gone up and this means it is out of reach for many. That said, the older generation model, sold till mid 2016 can be had for less than Rs 20 lac, making it a very tempting option for anyone who has a the budget for a smaller SUV like the Creta or the XUV500.
Given its bulletproof reliability and go anywhere capabilities for the 4×4 model, a used Fortuner is also on the radar for those who are in the market for a used, dependable SUV. Those on a budget can still pick a 2012 model for as low as Rs 11-12 lac post negotiations.
Key positives of the Toyota Fortuner
The reliable nature of the Fortuner is a key strength. Just service it regularly and this thing will last for over 2 lakh kilometres without requiring any major expenses. Next is the sheer size and design that gives it a lot of road presence. If you want an ego massaging SUV, this is it!
The current model also comes with a modern and feature loaded cabin and there are two engine options to pick from. Off-road enthusiasts will also talk endlessly about this vehicle's capabilities off the road.
Another area where the Fortuner shines is in its re-sale value. The original model sold for about Rs 21-22 lac on-road and if you want one (2009-2011 model year), you will still need to pay about half of that, even for a 7-8 year old vehicle!
Key negatives of the Toyota Fortuner
While the Fortuner offers a modern and spacious cabin, ride quality isn't its forte and rivals like the Endeavour fare better in this regard. Ditto for the seat comfort. The older generation model, sold before November 2016, also suffered from a diesel engine that wasn't too good on refinement and performance levels. The models sold in 2009 and 2010 suffered from poor braking performance and the company had to rectify this problem for thousands of owners. Lastly, brake pads aren't known to offer much life and need replacement every 20,000-25,000 kilometers. Talking of which, the Fortuner, like the Innova, suffers from a short service interval of just 5000km. In contrast, all other rivals have a 10,000km service interval.
The ideal used Toyota Fortuner SUV you can buy
The models sold post Jan'12 are the best deals in our opinion. These came with minor updates including a better front-end design. However, given that most Fortuners are driven a lot, the common odometer reading for such a 6-7 year old Fortuner will be 50,000 to 70,000 km.
The current gen model was launched in November 2016 and given its strong resale value, you will have to shell out a minimum of Rs 26-28 lac (post negotiations) – but trust us, this will be money well spent.
Buying older and newer used Toyota Fortuner SUVs
Para 7&8: Older and newer cars. People buy used cars that are almost new as well as quite old. So someone who considers a hatchback at 50k kms may decide to go for sedan at 75k kms. So we need to cover all common ages that can be found in the used car market for that specific car.
The used car market has ample options of a pre-owned Fortuner. However let us warn you – if you are from Delhi NCR, stay away from examples that are over 8 years now. Selling them later will be a task!
Newer versions are also available in the market but command a higher price. That said, these will definitely have a lower odometer reading and in most cases, will still be under company warranty.
Used Toyota Fortuner for Enthusiasts?
If you are an adventure seeker and want a true 4×4 SUV that can not only dismiss off tough trips to remote places but also take you into proper off-road territories, ignore the 4×2 models and invest in a used 4×4 Fortuner. The older models are a popular with those who modify their vehicles for offroad expeditions. After spending just over Rs 1 Lakh, you will have an SUV that can literally go anywhere. The best part? It will be reliable enough for a long-term ownership experience.
Current Deals
[sc name="Buying Guide"]
Buying Advice
What you should check, and typical problems for a Toyota Fortuner used SUV
The Toyota Fortuner is a trouble-free SUV and has been one of its forte since the day of launch. You will still find old 2009 – 2010 models going strong even after covering a couple of lakh kilometers. That said, you need to check for suspension wear and braking abilities. If the car has been modified by its current owner for off-roading, we say stay away from such an example as it may be have been abused a lot off the road. In terms of recall, the petrol model manufactured till March 2018 will need inspection for a faulty fuel hose routing.
Used Toyota Fortuner: Typical Maintenance Issues and Problems Explained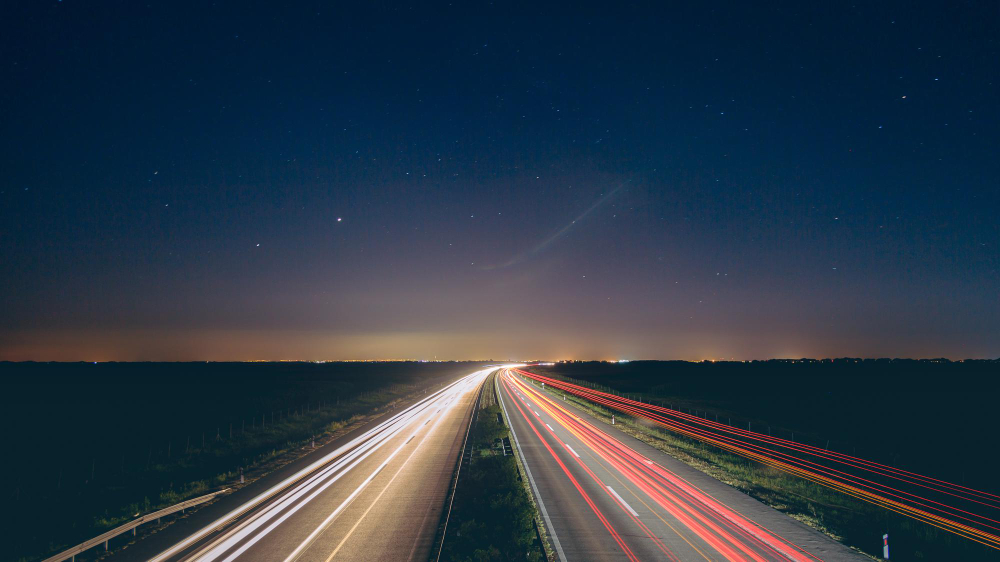 If you are investing into an older used Fortuner, make sure you judge the suspension properly and may be even take a few friends on the test drive so as to have additional weight in the car. Ditto for checking its braking abilities – this was a big concern in the models sold in the first few years in India. Brake hard from higher speeds and check for the feedback from the pedal.
We advise you to keep away from modified Fortuners not because this isn't a robust vehicle but for the reason that such a vehicle is often subjected to a lot of abuse and key components could have taken a hit – this could result in cropping up of issues at a later stage.
Expected Service Costs for a Used Toyota Fortuner
In spite of being a premium SUV, the overall service cost of the Fortuner isn't too high. Owners have reported spending less than Rs 60,000 on scheduled maintenance for up to 1,00,000 kilometers. That said, replacing brake pads will be a high expense and this will be required every 20,000-25,000 km. A suspension overall haul on an earlier model will also cause a big hole in the pocket. Do note that Toyota recommends you take the car for a service every 5000km and this could be a bother for those who have a lot of monthly running.
Used Fortuner SUV: Real-world Fuel Economy
The Fortuner is a heavy vehicle and expecting high fuel efficiency figures will be unfair. That said, thanks to low end punch (short gearing), you can expect over 10 kmpl in city runs if you end up using higher gears. The current gen model is slightly less efficient with the automatic delivering 8-9 kmpl for city runs – again if the higher gears are used.
Out on the highways however, the Fortuner delivers 13-14 kmpl at speeds of 90-100 km/h.
The petrol Fortuner is even thirstier: owners have reported as low as 6-7kmpl for city runs with about 10-11 kmpl on open roads.
Maintenance and Service Tips for a Used Toyota Fortuner
For a premium vehicle like the Fortuner, given that regular servicing isn't too expensive, we say stick to an authorized workshop. Even more so if the car is under warranty. Further, you can even take the help of express service offering which means you can be in and out of the workshop within a couple pf hours.
Used Fortuner: What to Avoid
The models sold in the first few years had braking issues and can be ignored. All other Fortuner models however have been trouble-free.
The ideal Used Toyota Fortuner You Can Buy
For those on a budget, look at the models sold post Jan'12 : a less used, first owner Fortuner that is about 6-7 years old can be bought for as low as Rs 13-14 lakh post negotiations.
That said, those with a budget of over Rs 25 lakh should definitely be looking at the current gen model – it fares better in all parameters as compared to the earlier model.
Our recommendations
Given that the Fortuners sold in 2009 and 2010 had braking issues, you may ignore them. As all Fortuner models are highly reliable, you should go for the newest, best-maintained one you can afford. Do make sure that the vehicle has not been abused by previous owners during their off-road adventures.
What Alternatives
A used Ford Endeavour is a natural alternative to the Fortuner. It is as spacious, offer better comfort and can be had for a slightly lesser amount too.
A used Mitsubishi Pajero is a good alternative to the Fortuner. Due to its poor demand, you will end up paying far less and yet have enough positives like off-road capabilities and cabin comfort.
If you can do with 5 seats, a used Honda CR-V is a great pick. Yes, there is no diesel option (we aren't talking about the current model) but it offers unbeatable value in the used car market.