In the past few years, there has been an increase in the number of exotic cars sold in India. These cars have become a common sight on our roads, particularly in metro cities. Among car enthusiasts, the Audi R8 was widely regarded as one of the most cost-effective sports car models available for purchase in India. Unfortunately, Audi has discontinued the R8 from the market. However, many celebrities still own this car and keep it in their garages. If you're interested in buying one, you would need to search for a used Audi R8 in the car market. Currently, there is a used Audi R8 sports car available for sale in Mumbai at a price lower than that of a brand-new Toyota Fortuner.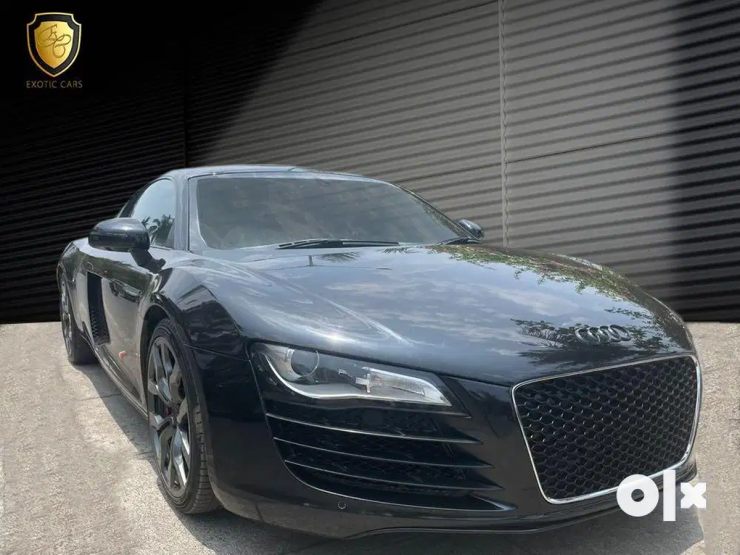 The advertisement was posted by Exotic Cars Mumbai. The car boasts a sleek black finish and appears to be well-maintained based on the pictures. The metallic black color complements the car's overall aggressive design. It seems that the previous owner of this car decided to customize it, as the front grille showcases a unique honeycomb mesh design with a stylish chrome outline. Notably, there are no significant dents or scratches present on the car's body panels.
Also read: Mahindra Thar vs Toyota Fortuner show off-road capabilities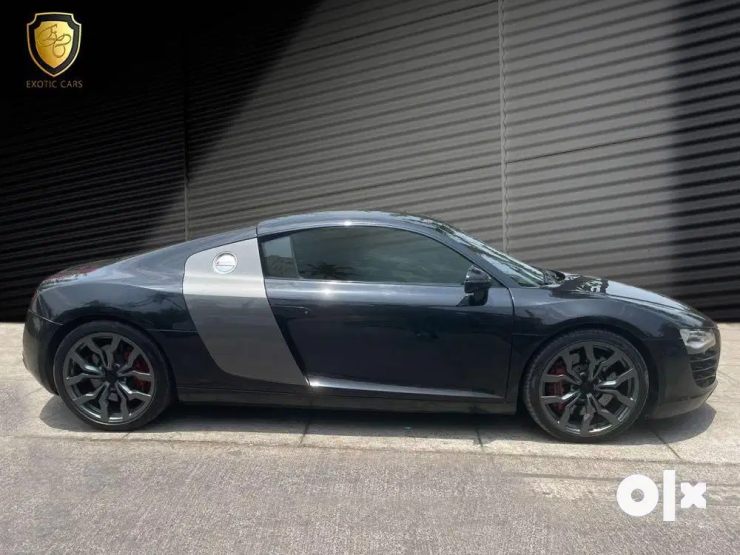 The alloy wheels on this car seem to be original, although they are not clearly visible in these images. It appears that the alloy wheels have been blacked out as well, harmonizing with the car's overall aesthetic. The advertisement highlights several features of the car, including Audi's second-generation Auto Focus headlights, a reverse parking camera, reverse parking sensors, a built-in full-system exhaust, and Nano-coated paint protection. The seller also states that the car has recently undergone servicing.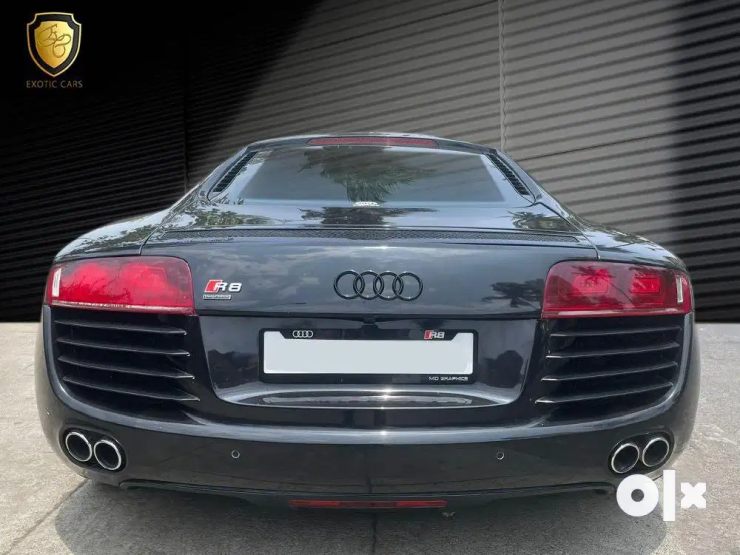 Upon entering, you'll immediately notice the striking dual-tone interiors of the car, featuring a combination of red and black hues. The seats and door pads are elegantly enveloped in red leather upholstery, adding a touch of sportiness and luxury to the cabin's ambiance. While the overall interior is well-maintained, the seat covers exhibit some signs of wear and tear, as visible in the provided pictures. Notably, the seats can be conveniently adjusted using electrical controls. Furthermore, this car boasts a flat-bottom multi-function steering wheel, an infotainment screen that also displays the rear parking camera feed, a top-of-the-line Bang & Olufsen audio system, and an array of other impressive features.
The Audi R8 showcased in these images is equipped with a robust V8 engine. This powerful 4.2-liter V8 petrol engine produces an impressive 420 horsepower and 429 Nm of peak torque. The engine is mated to an automatic gearbox as the standard configuration. This particular Audi R8 is a 2011 model, featuring the V8 variant, renowned for its sporty performance. The car has accumulated approximately 32,500 kilometers on the odometer and is currently in the possession of its second owner. It is registered in Haryana and can be found in Mumbai. The asking price for this meticulously maintained sports car is Rs 52 lakh. It is worth noting that a brand-new Audi R8 used to carry a price tag exceeding a crore when it was available for sale. Thus, this Audi R8 comes at a more affordable price compared to a brand-new Toyota Fortuner Legender SUV. Prospective buyers who are interested in this vehicle can contact the seller by clicking here.
Also read: 10 DC Design cars & how they look in the REAL world: Maruti Swift to Mahindra XUV500