If you've got Rs. 8 lakh to spare, would you buy a regular mid-size sedan or premium hatchback, or use that cash to get something aspirational – a used luxury car? We sift through the used car listings to throw up some interesting luxury car deals, which may be worth a look. 
For Rs. 8 lakh one there are a number of luxury cars in the market, not more than seven years old (given that a car's life is 15 years), which will still command a whole lot of respect. Here are five used luxury car models that would have normally cost you over Rs. 18 lakh that you can now find in the used car market for between Rs. 5 lakh and Rs. 8 lakh. Also read: Four luxury cars that you can run cheap
Honda CR-V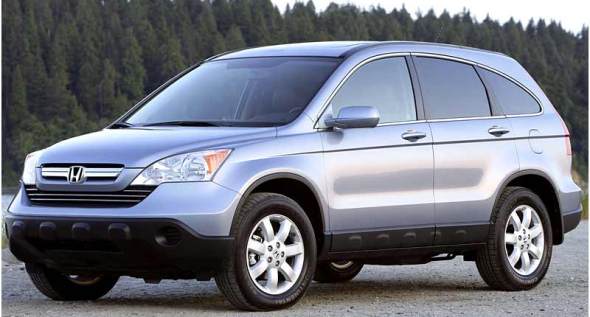 The Honda CR-V has one big drawback and that is poor resale value. But that's a good thing if you are looking for a used Honda CR-V, as there are good examples, having done only about 60,000 km to 70,000 km selling for about Rs. 6.5 lakh to Rs. 7.5 lakh. The Honda CR-V at present is priced between Rs. 22 lakh and Rs. 24 lakh for a new vehicle. But a 2006 or 2007 model CR-V does not fetch more than Rs. 8 lakh in the used car market.
Is it a good deal? Yes, if you don't mind the fuel expenses, as it is a guzzler of a petrol SUV. Average mileage claimed by owners is about 8 kmpl on petrol. However, many buyers do pick up CR-Vs and convert them to run on CNG. Also see: How to pick a good second-hand SUV
Honda Accord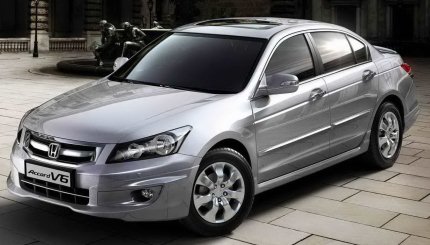 The Honda Accord is a luxury sedan that shares the same fate as the CR-V of poor resale value and poor fuel economy. The Accord is priced between Rs. 20.3 lakh and Rs. 27.3 lakh ex-showroom. But a 2007 model could be found as low as Rs. 5 lakh to Rs. 6 lakh, and this includes the Honda Accord 3.0 V6 (the predecessor of the present 3.5 V6). This is a performance car that would please anyone looking for a luxury car with a need for speed.
Is it a good deal? A used Honda Accord is a good deal for anyone who does not have too much running around town to do. It is the ultimate party car to use on weekends if you so desire. Or there's still the CNG option to lower running cost, but it will take away some of the thrill of driving an Accord. Also read: Can you convert a petrol automatic to CNG or LPG?
Toyota Camry
The Toyota Camry is another car that doesn't have much resale value. The Camry sheds nearly 30% of its value within a year of buying it. Used Camrys that are about six year's old can be found for between Rs. 6 lakh to Rs. 7.75 lakh for a 2007 model car with under 50,000 km on the odometer. The Camry is an understated luxury car, which has a premium image. It's not one for enthusiasts, but a car that will suit those looking for a spacious luxury car.
Is it a good deal? Used Camrys are good because of the reputation they have on their build quality. A Camry, if serviced regularly, wouldn't need anything more than routine maintenance through its lifetime and that says a lot. Read more: 5 reasons to buy a used car instead of a new one!
Ford Endeavour
Want a big burly SUV for under Rs. 8 lakh? There are plenty of Ford Endeavours on the used car market of 2006-2007 vintage with an asking price of Rs. 6.75 lakh to 7.75 lakh. This includes both 4×2 and 4×4 models. The vehicles on sale are the older 2.5 litre manual transmission Ford Endeavours which are solid workhorses. Most of the vehicles advertised had only 45,000 – 55,000 km on the odometer. The Endeavour has a much longer life span than that.
Is it a good deal? Provided you get one that has been maintained properly, the Endeavour is a good deal. However, maintenance can be an issue as number of engine components have changed over the years and spare parts for the Endeavour are expensive. Also read: 5 steps to buying a used car in India
Mercedes C-Class
The three-pointer star at just Rs. 7 lakh. The Mercedes C-Class that was first introduced in 2002 has some models available in the used car market for between Rs. 5.5 lakh to Rs. 7 lakh for 2006 model year cars. However, the cars found in the used car market are mainly the C-200 K petrol version, which doesn't have much demand and hence poor resale value.
Is it a good deal? Getting a Mercedes C-Class K200 with either automatic or manual transmission and under 50,000 km on the odometer is fairly easy, but one needs to think of long-term maintenance. Service costs for the Mercedes C-Class are expensive, and an average service can set you back by Rs. 24,000. Buy only if you want to indulge yourself. Also read: Buy a used Mercedes Benz or a new Swift?
Share your thoughts on these used luxury car deals in the market. Are they really worth it?