Valentine's Day is almost here, and with the date nearing, the trend of men and women gifting their partners has already started. We have stumbled upon a bunch of gifts that might make your car enthusiast partner happy!
Auto-rotate solar car perfumes and fresheners
A pleasant car perfume is a must-to-have thing in a car all the time, which keeps the cabin an all-time fresh and aromatic place to be in. This Valentine's day, you can gift an Ibimble double-ring crystal auto-rotate solar car perfume to your car guy, which is one of the most unique-looking car perfumes available in the market. This car perfume features concentration and extraction of fruit trees and natural flower essences for a long-lasting aroma.
The Ibimble double-ring crystal auto-rotate solar car perfumes are capable of lasting 30 days and use solar energy for their rotational operation. This car perfume has a compact and elegant design and is made of light luxury alloy. Thanks to its soft adhesive antiskid base, this car perfume can be fixed anywhere on top of a car's dashboard.
Click here to buy the Ibimble double-ring crystal auto-rotate solar car perfumes.
Wolpin cartoon couple showpiece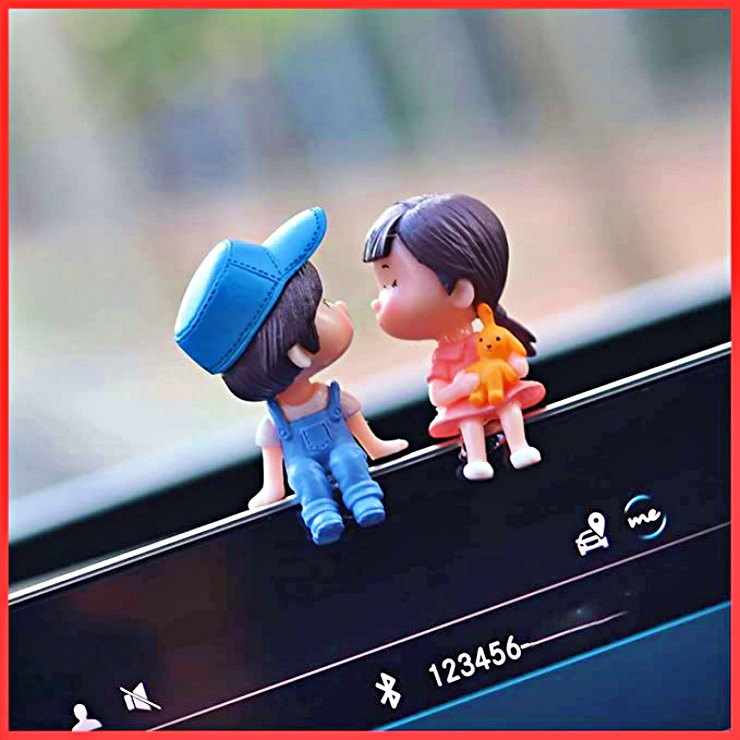 Many of us love a cartoon character mounted on the top of the dashboard, above the centre console of our car, which adds a touch of funkiness to the car's cabin. For the inner child in your romantic car guy, you can gift him a Wolpin cartoon couple showpiece. Like any other showpiece, this one can also be placed on the top of a car's dashboard and comes with a self-adhesive base for easy mounting on it.
Measuring 5cm long, 3cm wide and 5cm tall, the Wolpin cartoon couple showpiece has a compact design. With it resembling a cute couple talking to each other, it can make your car's cabin a nice place, while adding a vibe of positivity to it. However, one should note that the Wolpin cartoon couple showpiece should not be cleaned with water or any other fluid, as it can ruin the original paint of the showpiece. Use only a soft dry cloth to clean it.
Click here to buy the Wolpin cartoon couple showpiece.
Car Tee shirts
Car tee shirts are great gifts for someone who really loves automobiles. There are tee shirts available from different brands, and car models and you can choose the one that you think will make your partner happy. We have got two different examples here.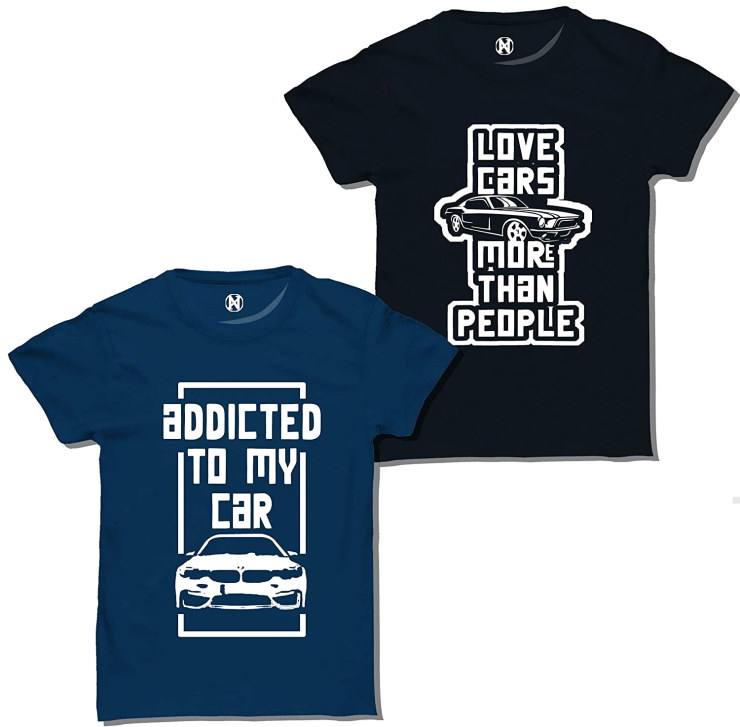 One of them is a generic car tee shirt that you can gift to anyone while the other one has a print of legendary Godzilla or Nissan GT-R on it. You can find examples right here and here.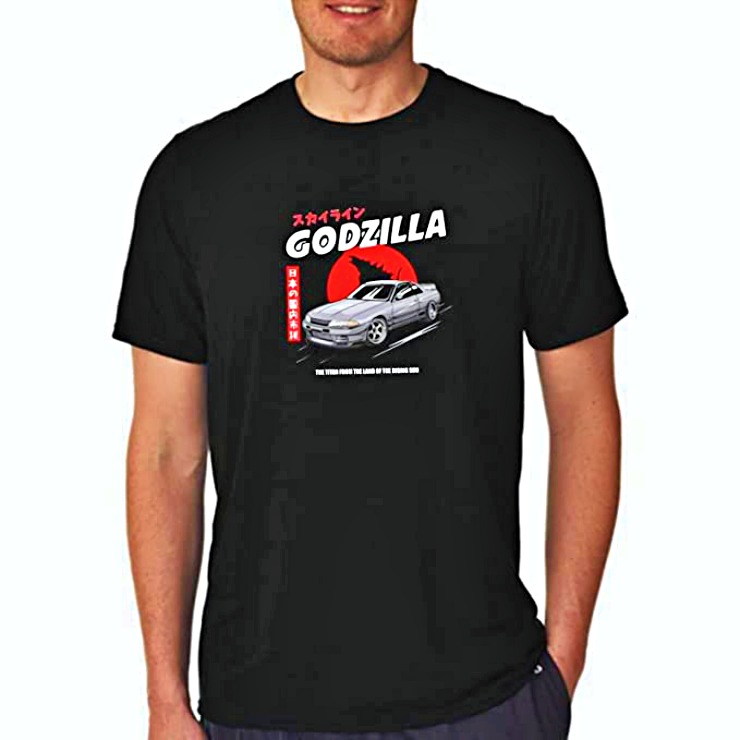 Customised car key chains
A few automobile enthusiasts who really love their cars like to carry a piece of the vehicle around in form of phone wallpaper or pictures. You can make it more special by giving a customised key chain that mimics the model of the car and also the car registration number. You can find it here.
Custom name key chains
You can also gift customised key chains that get the name of your loved one. There are different places where you can customise name key chains. You can get them by clicking here too.
Die-cast scale models
There is a car in every automobile lover's life that they really dream about. If you know which car your partner really loves and dreams about or aims to buy one day in the life, you can gift a die-cast model of the vehicle to bring the dream closer to that person. You can check out the die-cast models by clicking here.
Car phone covers
Car phone covers look really good. If you know the phone your partner is using, you can simply order a phone cover with the logos of Ferrari or BMW or anything else. It is a simple yet powerful gift. You can check out the phone covers by clicking here.
Car watches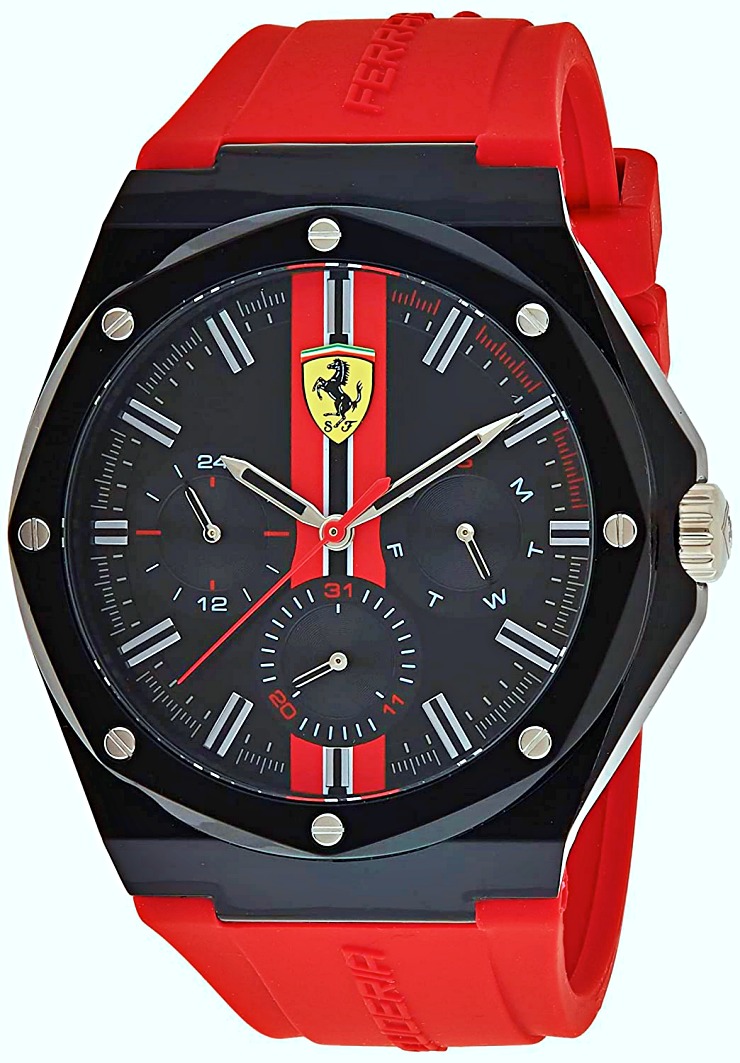 Watches with car logos are a great gift and allow anyone to simply carry a piece of what they love with them. While the original watches from luxury car brands are quite expensive, you can get a few of them online for affordable prices. Here is an example.
Driving shoes
Driving shoes are specially designed to have a rounded heels. This allows the driver to keep the feet in the most comfortable position while driving. You can get driving shoes from many different brands but the ones from Puma are the officially licensed ones and look quite cool. You can check out a few options by clicking here.