Virat Kohli is one of the most popular cricketer in India and he is also known for his love for cars. The cricketer also serves as the brand ambassador for Audi India. Virat Kohli has a good collection of expensive luxury and exotic cars in his garage. The garage mostly consists of cars from the brand Audi for obvious reasons. Virat keeps on getting updated models to himself and in order to make space in his garage, he often sells the older ones. One such car that he sold was an Audi R8. The car that was once owned by Virat Kohli was found in a remote location of Maharashtra. The car looks abandoned and was left to rot.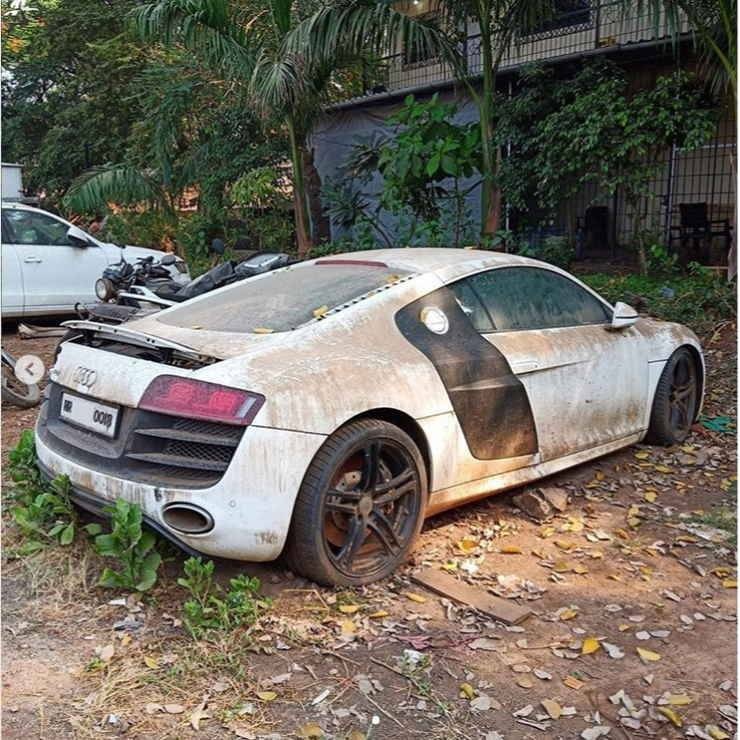 The Audi R8 owned by Virat Kohli was the older generation model. He got this supercar back in 2012. We checked the registration number of the car and it turns out VIrat had sold this car to person named Sagar Thakkar. The deal was done via a broker. Later, Sagar Thakkar was found to be a criminal who was also involved in a mega scam. Sagar Thakkar who goes by the name 'Shaggy' had bought Virat's Audi R8 as a gift for her girlfriend. Sagara was involved in a mega call centre scam. He went hiding however, Maharashtra police did manage to arrest him. After arresting Sagar, the authorities seized all his assets including all his properties and cars.
Also read: 10 DC Design cars & how they look in the REAL world: Maruti Swift to Mahindra XUV500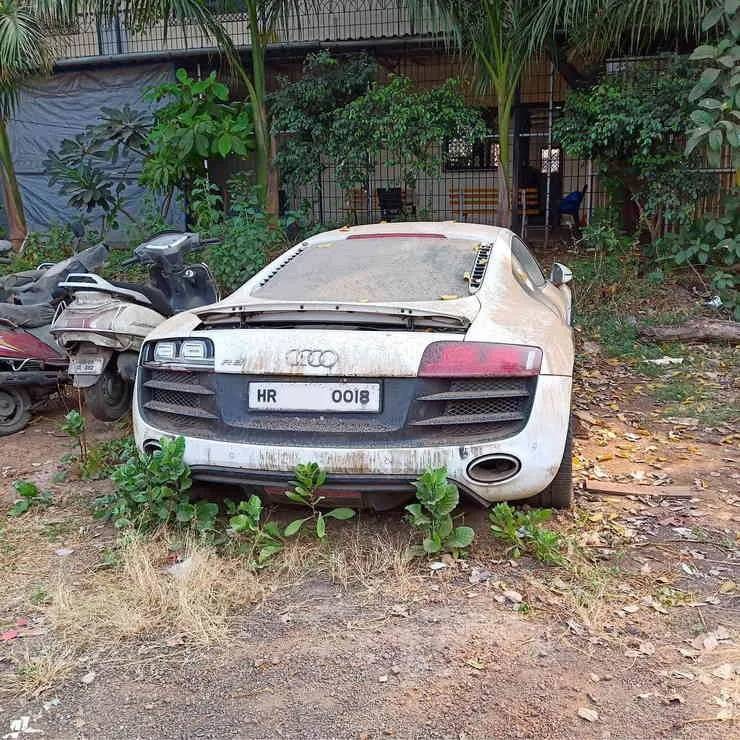 The Audi R8 was also in the list of cars that the cops seized. The car was parked at Mumbai Police impound ground. It is an open ground and does not have any shed or a shelter to properly park the vehicle. As per reports, the Audi R8 parked at the impound ground was completely damaged after Mumbai experienced heavy rainfall and floods that followed after that. There are even reports that suggest that the car was seen floating in flood waters.
The Audi R8 is in extremely bad condition. According to the cops, Sagar paid a handsome Rs 2.5 crore to Virat Kohli to get this car from him. Audi R8 was very close to Virat Kohli as this was his first sports car. He was often seen driving it and often brought it to matches in Delhi. A video clip of Chris Gayle getting a lift from Virat Kohli in his Audi R8 had gone viral on the internet.
Virat Kohli's garage
As mentioned above, Virat Kohli has a good collection of luxury cars in his garage. Earlier this year, he was spotted driving a Porsche Panamera in Delhi. He was driving from his home to Feroze Shah Kotla stadium which is now known as Arun Jaitley  cricket stadium. Other than this, Virat owns two Bentleys. He has Bentley Continental GT in Delhi and a Flying Spur in Mumbai. He also has two Range Rover SUV of which one of them is stationed in Delhi while the other one is in Mumbai. The one is Mumbai actually belongs to his wife and actress Anushka Sharma. He owns many but, not all cars from Audi brand in his garage.
Also read: Upcoming 2022 Maruti Suzuki Vitara Brezza rendered