Within eight months of its launch the Volkswagen Vento has proven its mettle by outselling the segment leader, Honda City.
Volkswagen sold 6,839 units of the Vento while Honda managed to sell only 4,314 units of City during March-April 2011.
"We are lucky to have been able to make it happen in an otherwise hugely competitive Indian market," Neeraj Garg, Director, Sales of Volkswagen Group was quoted as saying by the Economic Times.
He added that a 360 degree approach to deliver global quality at local prices has worked for the company that had launched the Vento sedan in September 2010. The price of the petrol Vento ranges from Rs. 6.99 lakh to Rs. 9.21 lakh while the diesel Vento will set buyers back by Rs. 7.99 lakh to Rs. 9.23 lakh depending on the variant. (All prices are ex-showroom, Delhi)
The Vento was launched when the Honda City was selling around 4,000 units, SX4 was struggling to sell around 2,000 units, Hyundai Verna was selling at 1,900 units and Ford Fiesta was selling around 1,200 units.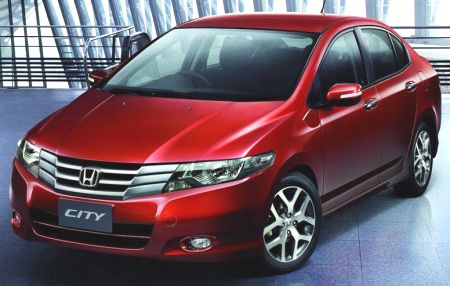 However, in the last two months, the scenario has changed quite a bit. Vento is currently selling around 3,900 units, followed by Maruti SX4 which is selling around 3,600 units pushing down the Honda City which now roughly sells only 2,700 units.
The success of the Vento and SX4 is attributed to the diesel engine variants which the Honda City lacks. The competition in the segment is so fierce that Honda, which was reluctant to offer diesel variants for its cars earlier, recently announced that it is developing a diesel engine for the Honda City which could be launched in 2014. Also read: Honda City Diesel to be launched by 2014
In the next few months, the Vento will have to face new challenges in the form of Hyundai's new fluidic Verna and the new Ford Fiesta. Last week, Hyundai launched the new fluidic Verna at prices ranging from Rs. 6.99 lakhs for the base 1.4 petrol to Rs. 10.74 lakhs for the top-end 1.6 diesel automatic.
Hyundai offers four engine variants: 1.4 petrol, 1.4 diesel, 1.6 petrol and a 1.6 diesel. Thus the Verna will attract a wider range of buyers and cater to the needs of both those who expect performance and those who are focussed on fuel efficiency. Next month, Ford is planning to launch its new Fiesta which again, could be priced competitively.
Vento IPL edition
Volkswagen's brand building exercise has also helped the company market it's Vento sedan in India. Volkswagen is the official car partner for IPL and has launched an IPL edition of the Vento; this special edition will be only available in a 1.6-litre petrol version and is priced at Rs. 7.24 lakh, ex-showroom, Delhi (Rs. 25,000 more than the base petrol version). Related: Volkswagen Vento IPL edition launched
The special edition car sports IPL badges on the C pillar and comes with IPL logos on seat covers, floor mats as well as on the door sill garnishes.
Vento low-priced avatar
Last year, Volkswagen announced that it would launch a low-priced version of the Vento sedan soon. Expected to be powered by a new 1.4 litre petrol engine that would produce 85 hp of power and 132 Nm of torque, this cheaper version will cost Rs. 35,000 – Rs. 65,000 less than the Vento 1.6 litre petrol. Also read: Volkswagen to launch lower priced 1.4 litre petrol Vento
Thinking on these lines, the Vento 1.4 petrol prices may range from Rs. 6.34 lakh to Rs. 7.58 lakh. The petrol Vento will surely improve the sales of the car further.
With the success of Vento, Volkswagen has captured a 2% market share in India which grew at 30% in the 2010-11 fiscal period. A 2% market share may be considered insignificant, but it is a remarkable achievement when compared to American car makers.
General Motors and Ford, who had been selling cars in India for almost a decade but managed to grab only a 4% market share (As in the last fiscal year).
Further Japanese car makers; Toyota and Honda have a market share even lesser than that of the American auto giants in the country. This clearly means that the Vento has become Volkswagen's trump card in the Indian market.