VW New Polo prices in India start at Rs 4.34 lakh
Latest update: Volkswagen Polo road test and photo gallery
Volkswagen India officially launched the New Polo today at Mumbai. The base 1.2 Petrol Trendline variant is priced at Rs 4.34 lakhs (ex-showroom Delhi) while the base Diesel Trendline variant is priced at Rs 5.32 lakhs.
The top end 1.2L 75 bhp Petrol Highline variant is priced at Rs 5,72,000 lakh (ex-shworoom Delhi) while the top end diesel 1.2L 75 bhp TDI Highline is priced at Rs 6,70,000 lakhs.
You may have noticed that we have increased the number of pictures per story. Hope you like them! If you want the full Volkswagen Polo photo gallery, scroll all the way down for launch pics.
Engine/ Trimline Price (INR in Lakhs)
1.2L 75 HP Petrol Trendline Rs 4,34,000
1.2L 75 HP Petrol Comfortline Rs 4,83,800
1.2L 75 HP Petrol Highline Rs 5,72,000
1.2 L 75 HP TDI Trendline Rs 5,32,000
1.2L 75 HP TDI Comfortline Rs 5,81,800
1.2L 75 HP TDI Highline Rs 6,70,000
VW has priced the low-end variants well. At the top-end, though, it would face serious competition from the entrenched players in the market. Horsepower ratings too might be a bit of a disappointment for many. You only have to compare it to the Suzuki Swift, which has its top end variants priced at Rs 5.16 lakh and Rs 5.26 lakh for petrol and diesel respectively. Well, you can say you would be paying more for class, in the case of the Polo!
In India, the new Volkswagen Polo has a bunch of competitors who are no pushovers either. Apart from the trusty Suzuki Swift and its tall brother Ritz, the little Hyundai i10, the Chevrolet Beat, The Fiat Punto, the Honda Jazz, the upcoming Ford Figo and even the top-end Tata Indica Vista.
At this time, we have no idea about the fuel efficiency of the Polo – so no answers to the obvious question of "so what's the mileage?" You will have to wait for our complete road test for that in a very short while from now.
Speaking to the media, Mr. Neeraj Garg, Member of Board and Director, Volkswagen Passenger Cars India said, "We are very excited to bring our popular hatchback into India. The car has received an overwhelming response from customers during our showcase at the New Delhi Auto Expo and we are confident that they will love driving it too. India is a key market for our overall strategic growth plans and with launch of the New Polo, it affirms our commitment to offer the best quality products to our Indian customers at affordable prices".
Mr. Lutz Kothe, Chief General Manager, Marketing & PR VW India said that the New Polo stands for German engineering and top technology. He said that the New Polo is a key player in Volkswagen's strategy to establish its brand presence in India.
Volkswagen would start delivery of the petrol Polo models from the 8th March 2010, and diesel model deliveries would start from the May 2010.
VW Polo basic specs
The petrol variant of the VW Polo is equipped with a 1.2 litre engine with an output of 75HP @ 5400 rpm and a maximum torque of 110NM @ 3750 rpm.
The diesel variant is also equipped with the 1.2 litre engine with an output of 75HP @ 4200 rpm and torque of 180 NM @ 2000 rpm.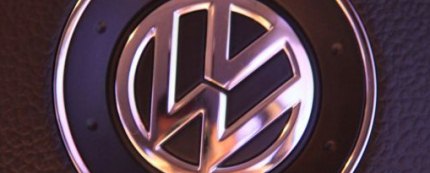 VW Polo variants / trim levels: Trendline, Comfortline and Highline
The Polo is available in 3 trim levels for both the Petrol and Diesel engines – Trendline, Comfortline and Highline. The Trendline is equipped with body colored bumpers, front power windows and AC.
The VW Polo in the Comfortline trim would be loaded with the extra goodies such as the MP3 player, power steering, central locking, height-adjustable seats, all 4 power windows.
The top-end Polo Highline variant would sport – in addition to the Comfortline's goodies – 15-inch alloy wheels, chrome trim, ABS, airbags for driver and passenger, fog lamps, rear wash/wipe with defogger, keyless entry with remote opening and closing of windows, multifunctional display and a unique fabric upholstery.
It is noteworthy here that tilt & telescopic steering are standard in all variants.
We also liked the almost tank-like build quality that is typically German. Also something which is absent in many luxury sedans in India is the ability to close all open windows using the remote. Very handy.
Also of interest – especially to those who live in Mumbai and the South – is that monsoons would not be a problem for you anymore. No need to be scared of worrying about rust – the New Polo boasts of a galvanized body with 6 years anti-corrosion warranty.
DWS would be bringing you a complete road test of the New Polo very soon – so stay tuned for that.
VW New Polo 1.2L Petrol
Technical Specifications
Engine type    3-Cylinder petrol engine
Max. Power output    55KW (75PS) @ 5400rpm
Max. Torque    110 Nm @ 3750 rpm
Transmission    5-speed manual
VW New Polo 1.2L Diesel
Technical Specification
Engine type    3-Cylinder diesel engine
Max. Power output    55KW (75PS) @ 4200rpm
Max. Torque    180 Nm @ 2000 rpm
Transmission    5-speed manual
And now, the VW Polo photo gallery / slideshow
[flickrslideshow acct_name="[email protected]″ id="72157623493506220″]