Chef Suresh Pillai or better known as Chef Pillai is a popular celebrity chef from Kerala. We have come across many stories where people with very humble background have now become billionaires. Chef Pillai also has an inspiring story to tell. We would talk about his life story later in this article. Chef Pillai who is a waiter turned restauranteur recently bought a Mercedes-Benz S-Class luxury sedan. Few months after buying the S-Class, he has now added a Porsche Cayenne luxury SUV to his collection.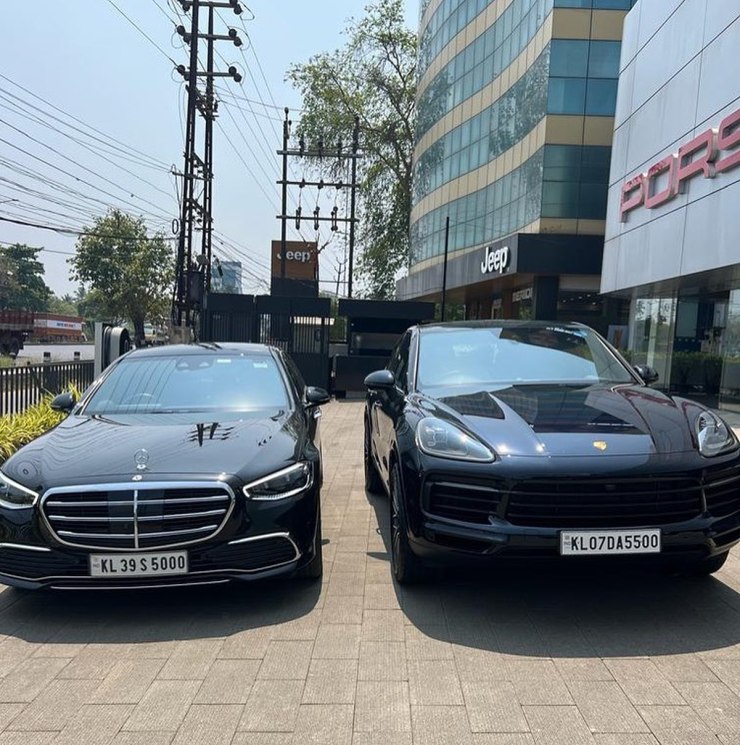 Chef Pillai comes from a very humble background. He has been in this industry for over 10 years and in this time, he never had a car or bike for himself. He always relied on taxi or public transport to travel. It was only last year that Chef Pillai decided to buy a car for himself. The first car that he bought was a Mercedes-Benz S-Class. The restauranteur bought the S 350d luxury sedan. The S 350d variant cost around Rs 1.60 crore, ex-showroom. This sedan is powered by a 3.0 litre V6 diesel engine that generates 282 Bhp and 600 Nm of peak torque. The engine is mated to an automatic transmission and all the power is sent to the rear wheels.
Chef Pilla's first car was S-Class and he drove the car around on his own through busy city roads to become more familiar and get used to with the car. When he bought the S-Class, he shared a pic of his taking delivery of the car and the picture came with a caption that said, "Dreams are meant to be chased and caught…
In my 43 years of life, I have never owned even a cycle. I didn't have a craze towards cars or driving. Even during my 15years in London, when I could have gotten my hands on any good luxury vehicle, I never got one. Till this day I never felt the urge or need for it. But now with the hectic work schedule and the continuous travel, it is becoming tedious without a vehicle!…"
Also read: Modified Royal Enfield Thunderbird 500 motorcycle from Eimor Customs look beautiful
View this post on Instagram
After this, Chef Pillai recently bought a Porsche Cayenne luxury SUV. Just like the Mercedes-Benz, he shared the image of his Porsche Cayenne on social media. Porsche Cayenne is the flagship SUV from the manufacturer. Suresh Pillai bought the SUV in black shade. His S-Class also gets the same shade. The SUV is price for this SUV starts at Rs 1.27 crore, ex-showroom and goes up to Rs 2.57 crore. Reports suggest that Suresh Pillai has bought the Coupe Variant of Cayenne which is priced at Rs 1.48 crore, ex-showroom. It is powered by a 3.0 litre V6 turbocharged petrol engine that generates 340 Ps and 450 Nm of peak torque.
View this post on Instagram
Suresh Pillai started his career in 1993 at the age of 17 as a waiter at a restaurant in Kerala. He assisted the chef at the restaurant and then later joined the kitchen to learn basics. From there, he moved to many other hotels and learned about different cuisines. After working in many 5 star hotels, Suresh Pillai went abroad and worked in London for 15 years in different restaurants. After coming back to India, he started his own venture Restaurant Chef Pillai in 2021 and he is currently the founder of Kothu Xpress, North Rasoi and United Coconut restaurant chains.
Also read: BSA Motorcycles unveil Gold Star 650: Will Rival Royal Enfield 650 Twins