If you've booked a Maruti Swift expecting it to be delivered within the next three months, you're in for some more bad news. Maruti has been facing labor unrest again at its plant in Manesar, and the plant was shut on Monday, with limited production on Tuesday.
This shutdown and the ongoing labour unrest are likely to increase the waiting period for the new Swift. The plant can produce 1,200 cars a day of which nearly 75% (about 960 cars a day) are now Swifts. The company already had bookings of over 50,000 cars prior to the launch of the Swift on August 17.
The company said it could produce about 12,000 Swifts a month, with an additional capacity of 6,000 cars coming from its second plant in Manesar in September, taking the total capacity to 18,000 cars a month. But with demand in excess of 50,000 cars, it would take close to three months in some cases for delivery, especially of the diesel variants, the company had said.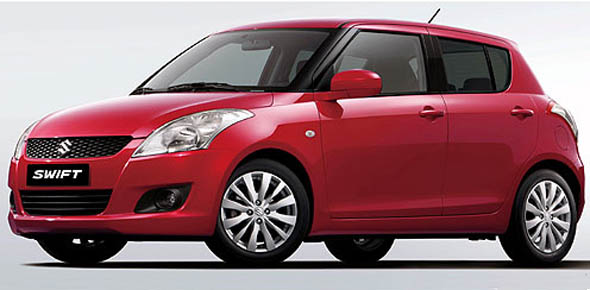 Nearly 80% of the bookings are for the diesel Swift. Every day of production lost leads to a backlog of nearly a 1,000 Swifts or another 1,000 people who will have to wait a few extra days for their cars. If this stand-off continues, expect delays in delivery to go up by at least another two weeks at least. This includes deliveries of the SX4, Dzire and A-Star.
According to reports, last week production slowed drastically. Last Wednesday, of a planned 1,200-odd cars to be produced only 430-odd were made.
It will be interesting to see if new bookings are going to slow down now. A waiting period of 3-4 months was already stretching patience of buyers. Longer waiting periods might have some buyers who had not fully made up their mind switch to other options.
Whether others will be able to cash in on this is doubtful though. Figo is the third best-selling car in this segment, but Ford faces capacity constraints. Honda Jazz, after the price cut, is a very attractive a proposition now, but Honda also has capacity constraints for at least a month, according to the company.
So the i20 could benefit, but then i20 does not have anything new to offer. And Hyundai production capacity is being utilized fully on the fluidic Verna.
The car sales trends over the next few months will be interesting to watch. Who do you think could lure buyers away the most from Swift?