Another interesting question from one of our members: Udit Sawhney has to choose between the entry level Beat diesel and Ford Figo diesel model. His budget is not stretchable, and he will be driving a little over 1,000 km in a month, or 40 km daily.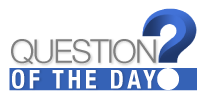 The entry-level Beat diesel is about Rs 30,000 less than the Figo. And that is precisely what GM wanted to achieve: introduce a diesel car that is priced lower than the most popular diesel small car, the Figo. To be sure, there was the Indica eV2, which would have been also cost-effective, but for those who are looking for something more – be it better looks, more features etc – the Figo was the most value for money diesel car. Read this comparison: Figo diesel versus Beat diesel.
The Beat diesel is not as big a car as Figo, so that's a negative. But it delivers a better mileage than the Figo. It may be a little under-powered but it scores over the Figo over looks. On the other hand, the Beat might be cheaper but it does not offer as many features as the entry-level diesel Figo.
So, it is not an easy choice to make. In the end, it comes down to which factors that are more important to you than others. What would be your advice to Udit? And share your reasons too!