Trinanjan Kundu, CarToq member faces a question which other potential premium hatchback buyers are also trying to figure out. Last week, after the launch of the new Swift, and the new facelifted Jazz with a massive price cut of Rs 1.4 lakh, has changed attractiveness among different premium hatchbacks.
The new Swift was always going to be a strong option, and the 50,000 bookings that Maruti Suzuki has already received is evidence of the popularity of this car. But then, the Jazz top-end available just Rs 50,000 more than the Swift top-end petrol makes things not so clear anymore.
After all, the Jazz is really big when it comes to space, and that is always a big factor when you are buying a hatchback. And then, another strong point about the Swift, its handling and performance is something that the Jazz also is pretty good at. And then, there is the Honda brand.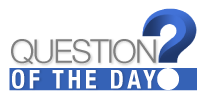 Which makes things difficult for those who has the Volkswagen Polo in their shortlist. Well-built car, good features, and a premium brand – that's what has got Polo selling more than 3,000 cars every month.
So now buyers like Trinanjan Kundu have a tough set of options to choose from. We did a comparison between Jazz and Swift, and will soon bring you the Jazz versus Polo comparison.
But all you owners and those with experience and knowledge about these cars, share your suggestions and preferences between the Swift, Jazz and Polo. Which one would be the best buy? And for what reasons?