Neelesh Fulzele has a question which is probably getting tougher and tougher to answer these days: which is the best option for a family of 4 members if you have a budget of Rs 6 lakh.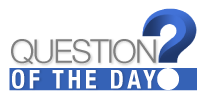 Conventional logic would suggest top-end variants of cars such as Wagon R, Ritz, Figo and i10, or lower end variants of premium hatches such as Vista, Swift, Liva or i20. And there are new options such as the facelifted Jazz 0r the Brio which is slated for launch in October.
For family, space matters and so does mileage among other factors. If that is the case, why not even the compact sedans such as Indigo, Dzire or Verito. All three are expected to launch slightly smaller versions (less than 4 metres in length), which would eman lower taxes and therefore lower car prices.
Mahindra is taking this logic even further with the mini Xylo, which is also expected to be priced under Rs 6 lakh. So it is MPV, but why should it not appeal to families if it has good mileage and offers lots of space.
So the choices are not just between different models and their variants, but also different types of cars: hatchbacks, premium hatchbacks, compact sedans and even mini MPVs.
So how would you look at the best options under Rs 6 lakh? Keep in mind that a family person is unlikely to worry much about performance, though looks might still be important.
Share your suggestions!