Ankur Sharma had a question which has become a tough one to answer in recent times: which is the best diesel hatchback under Rs 7 lakh if power, space and mileage are the key requirements.
This list could potentially include cars such as the Grande Punto(Emotion Pack), the Polo Highline and Trendline, the i20 Magna and Sportz versions, and of course the new Swift. Some might even argue that the Indica Vista and the Figo 1.4 Durotorq might also qualify.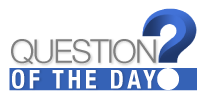 Each have their specific advantages and disadvantages. Today, for instance, the new Swift is top of mind with many buyers. And yet, buyers might begin to look elsewhere, especially those who want to buy in the next 1-2 months because the Swift waiting period is 3-4 months, and there are fresh problems in the Maruti factory, which is likely to increase the waiting period.
Fiat might be a strong option but buyers worry about its service network and spares availability. And so on.
Among all the variants among different car brands, it would help Ankur Sharma if the owners and experts among the community could recommend specific variants that are best options in their opinion. Share your suggestions here!