High Security Registration Plates' implementation has already started, and while its good, it will make life a bit difficult for car owners.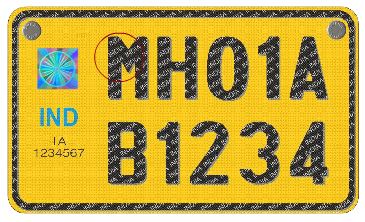 High-security number plates will reduce vehicle theft. True. High-security number plates will reduce crimes using fake plates. Most likely. High-security number plates are difficult to duplicate. True. High-security number plates ensure uniformity. Definitely. All these statements are strongly in favour of implementing high security number plates on vehicles.
But to you, an existing car owner or even a new car buyer, high-security number plates are going to be highly inconvenient. And here's why.
From May 1, the Supreme Court has directed states to start implementing high-security registration plates (HSRP) on all vehicles. All new vehicles in the states of Delhi, Manipur and Kerala will now come with high-security number plates.
From June 15 onward, all existing cars will have to also convert to high-security registration plates. Read more:
However, the process of implementing these new plates is going to inconvenience both new car buyers and owners of older cars.
HSRP process for new car buyers
If you are buying a new car, the process if fairly simple, but the time spent getting a high-security registration plate is not. HSRPs have been contracted to private companies such as Utsav in Delhi to provide the plates. These plates come with a number of elements, which include a 9-digit laser tag, embossed "India" lettering across the number, reflective sheeting, a self-destruct tamper-proof hologram with a Chakra and snap-off bolts that make it almost impossible to remove the number plate in a hurry. There are also separate holographic stickers
However, to fit these plates once you buy a new car, you have to take it to the Regional Transport Office (RTO) where your car is being registered. You will be given a token and then the plates have to be made for you within six days. You then have to go to the RTO to get it fixed on your car. Plates will have to be custom-fitted to each model of car, as not all cars have a standard bolt pattern or width for the registration plate.
HSRP for existing car owners
From June 15, existing car owners will have to shift to HSRPs. There is no strict outer deadline as of now by when all cars should be converted, but the Delhi Police has indicated that it will give owners at least a year's time to comply with this ruling.
To get high-security registration plates for your existing car, you will need to go to your RTO with your smart-card registration certificate (RC) and apply for the plate, by paying the prescribed fee (this fee varies from state to state depending on the supplier of the high-security registration plate, from as low as Rs. 214 to as high as Rs. 1,300 for a pair in some states).
As of now the rules stipulate that the RTO has to issue the plates within 48 hours of application for the same. However, the queues to get these plates are likely to be quite long, so do expect delays.
Some inconveniences
While the benefits of high-security registration plates cannot be argued with, there are some inconveniences with its use. Here's a list of likely problems with HSRPs:
Windshield replacement
Since HSRPs come with a tamper-proof holographic sticker that has to be stuck on the windscreen of the car, any time the windshield has to be replaced you will have to pay a visit to the RTO again. The RTO will have to check the car and then re-issue a holographic sticker for it.
Accident damage
If you are involved in an accident, which has damaged the number plate, you will have to visit the RTO to get a fresh number plate issued and re-fitted. This process could cause you inconvenience for a couple of days.
Bumper removal
Since HSRPs come with snap-locks that can be used only once it can be inconvenient in some cars. For some vehicles, removing the bumper for any repair or service work requires accessing nuts or bolts that are often located behind the number plate of the vehicle, and require the number plate to be removed. In such a case the plate will break off and the number plate and snap-locks will have to be reissued by the RTO.
Out-station registered cars
Cars that have been registered out of town will have a big problem getting high-security number plates. For instance, if someone with a KA-01 (Karnataka, Bangalore) registered car has shifted to Delhi for a short while, he cannot get his HSRP made in Delhi at the moment. The car will have to be taken to the RTO in Bangalore to get an HSRP made. And that's highly inconvenient and expensive!
The process of issuing high-security registration plates for out-station cars has still not been thought through. The RTO says that it is planning to link all offices across the country in a central online database, but that has not yet happened. And even if that happens, there's still no clarity on how out-station cars can be issued a new registration plate when it's located in another RTO's jurisdiction. That part of the process is yet to happen.
So while in the long-term HSRPs are definitely going to reduce theft and bring down the crime rate, it is going to cause a lot of inconvenience to car owners in the short term. Let us know your thoughts on high-security registration plates for cars.