What a Budget-conscious buyer looks for in a car
Budget-conscious buyers prioritize value for money, fuel efficiency, and essential safety features. A car with a lower initial price tag, high mileage, and robust safety attributes like ABS and airbags fits the bill. While looking for the best budget cars in India, they also value essential comfort features and cost-effective after-sales services.
Lower maintenance costs and good resale value further attract such buyers. Essentially, a budget-conscious buyer looks for a blend of affordability, utility, and dependability. The Nissan Magnite and Tata Punch are some of the value for money cars in India that the budget-conscious buyers find appealing.
Why Nissan Magnite and Tata Punch are popular among Budget-conscious buyers
Both Nissan Magnite and Tata Punch have gained popularity among budget-conscious buyers for their competitive pricing, efficient performance, and inclusion of necessary features.
Also read: 10 DC Design cars & how they look in the REAL world: Maruti Swift to Mahindra XUV500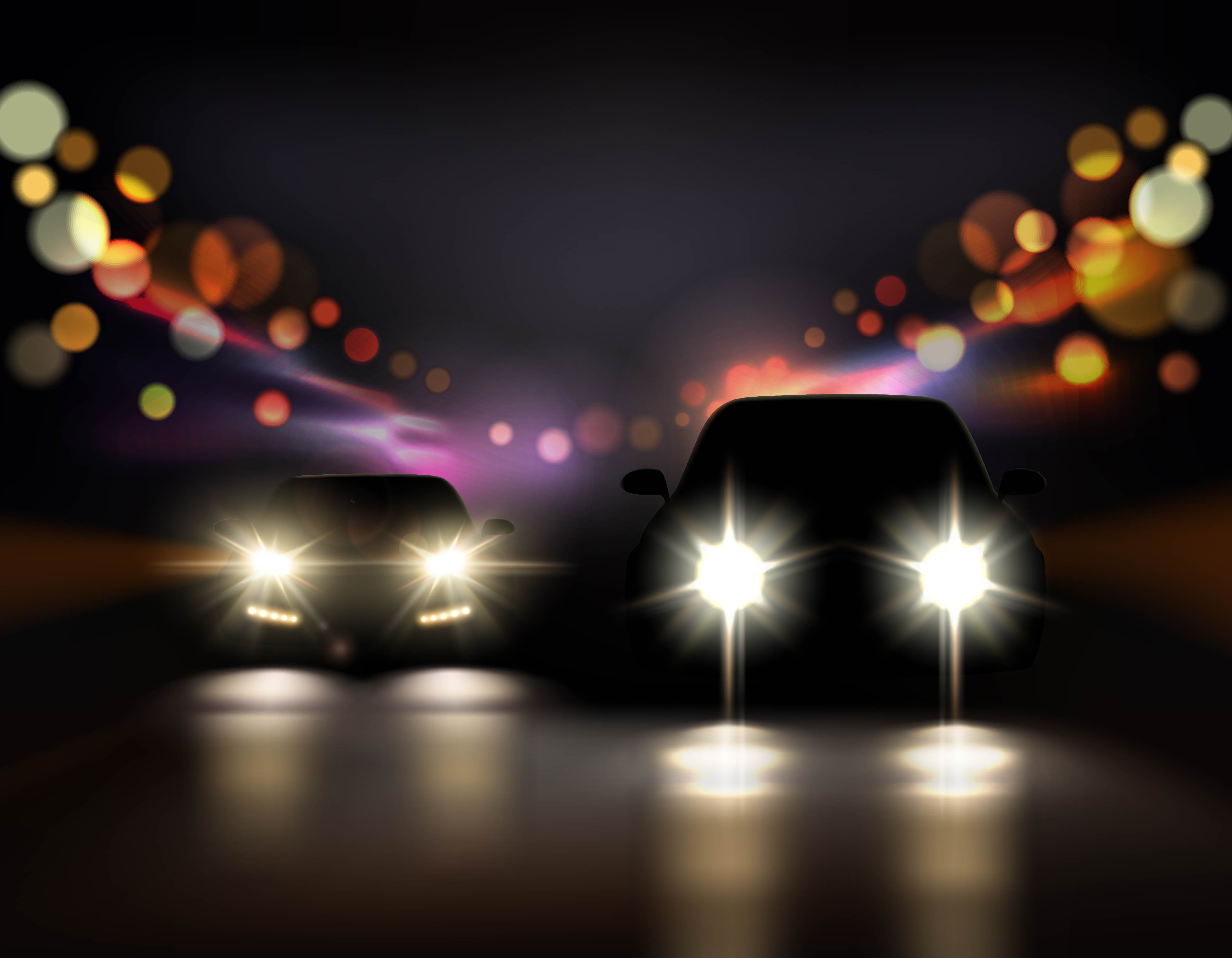 Nissan Magnite stands out for its aggressive pricing and feature-packed variants. Even the base model offers crucial safety features like ABS and airbags. The spacious interiors and modern design appeal to urban and young buyers. Nissan's reputation for delivering reliable and fuel-efficient cars contributes to the trust factor.
Tata Punch, on the other hand, comes from the home-grown brand Tata, known for its sturdy build quality and commitment to safety. It offers a good balance of performance and fuel efficiency, making it cost-effective for everyday use. The Punch also brings a certain robustness associated with SUVs, a factor that resonates well with the aspirational buyers within a budget. Various comfort features, even in the base model, enhance its appeal.
These aspects make both Nissan Magnite and Tata Punch viable and affordable car options in India for budget-conscious buyers. For this comparison, let's take a look at Magnite and Punch variants priced Rs 6 lakh to Rs 7 lakh.
Our variants shortlist for Nissan Magnite and Tata Punch
| | | |
| --- | --- | --- |
| Product | Variant | Price (INR) |
| Nissan Magnite | XE | 600,000 |
| Tata Punch | Pure | 600,000 |
| Tata Punch | Pure Rhythm | 635,000 |
| Tata Punch | Adventure | 690,000 |
Nissan Magnite XE: At INR 600,000, this base model of Nissan Magnite offers essential safety features like ABS and two airbags while being the cheapest in our selection. It gives a decent city mileage of 18.75 kmpl, which is acceptable for its price range. Though it lacks some of the convenience features like a touchscreen or rear AC vents, the pricing and safety features make it a sensible choice. If you are a first-time car buyer, you can read which are the best variants among Nissan Magnite and Renault Kiger for you.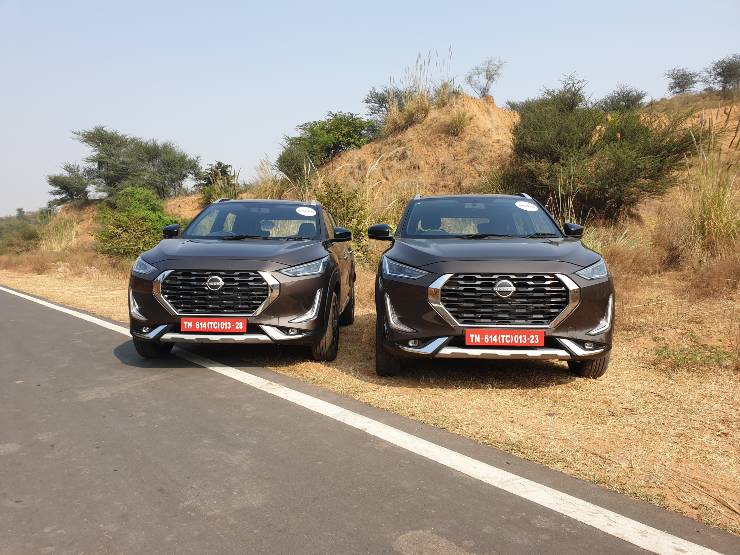 Tata Punch Pure: Priced the same as Nissan Magnite XE, Tata Punch Pure offers a slightly higher city mileage of 20.09 kmpl. It also has ABS and two airbags for safety, and additional convenience with power front windows and a sound system. You can read our guide to the best budget variants of Tata Punch for you.
Tata Punch Pure Rhythm: With a slight price increase to INR 635,000, the Pure Rhythm variant introduces a 4-speaker audio system while maintaining the same fuel efficiency and safety features as the Pure variant.
Tata Punch Adventure: The Adventure variant, priced at INR 690,000, provides power windows on both the front and back, which is a definite plus in terms of convenience. It maintains the same safety and fuel efficiency standards as other Tata Punch variants.
Best variant among Nissan Magnite and Tata Punch for Budget-conscious buyers
Among the given options, the Tata Punch Pure variant presents the best option for a budget-conscious buyer. The reasons are multi-fold. Despite being priced equivalently to the Nissan Magnite XE, the Tata Punch Pure offers superior city mileage, which will translate into long-term fuel cost savings.
Safety features remain uncompromised with ABS and two airbags. Thus, the Tata Punch Pure provides better value for money without sacrificing safety or fuel efficiency, and fits the buyer's wallet.
The Top 3 choices
Tata Punch Pure
Tata Punch Pure Rhythm
Nissan Magnite XE
| | | | | | | | | |
| --- | --- | --- | --- | --- | --- | --- | --- | --- |
| Model | Variant | ABS | Airbags | City Mileage (kmpl) | Fuel Type | Power Steering | Power Windows – Front | Transmission |
| Tata Punch | Pure | Yes | 2 | 20.09 | Petrol | Yes | Yes | Manual |
| Tata Punch | Pure Rhythm | Yes | 2 | 20.09 | Petrol | Yes | Yes | Manual |
| Nissan Magnite | XE | Yes | 2 | 18.75 | Petrol | Yes | Yes | Manual |
Tata Punch Pure tops the list for its superior fuel efficiency, essential safety features, and convenience features at an affordable price. The Pure Rhythm variant, with a small increment in price, offers an enhanced audio experience with four speakers, making it a good choice for those willing to extend their budget slightly.
Nissan Magnite XE, despite lower mileage and fewer convenience features, earns its spot due to Nissan's reputation and the vehicle's aggressive pricing. Besides, it offers more space, which is suitable for families, and passengers with a larger or taller frame. We also have our comparison of the Magnite with Renault Kiger for safety-conscious buyers.
Also read: Upcoming 2022 Maruti Suzuki Vitara Brezza rendered